B.C. Company Making Headway With Headwear – A Tip Of The Cap To These Entrepreneurs
Details

Category: Inside Golf
Published: 2022-07-18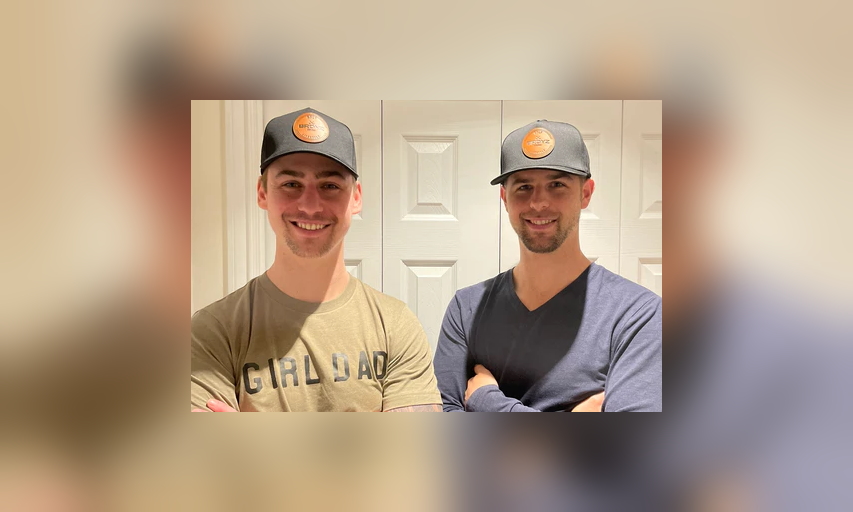 By GORD MONTGOMERY, Inside Golf
LANGLEY, British Columbia — It's hats off, or maybe in this case, hats on, to the guys at BRDYZ as they've made tremendous headway into the golf apparel world. And they're doing so with a solo item.
BRDYZ, based out of Langley, B.C., is run by brothers Jamie and Gordon Jarvis and they have found a niche in the headwear market which they're filling quite nicely. Following the mantra of "A great hat speaks for itself", the brothers have turned this part of the golf fashion industry on its ear. Especially since they've been in this business for less than a year.
"I'd say things are going according to plan but I don't think we really thought it would go like this," Jaime said in a phone interview. "So far, so good!"
You see, the BRDYZ brand lid is in every GolfTown store across the country, no small feat for a start-up that changed product streams earlier in 2022. At one time they classed themselves as a "golf accessory" business but didn't stand out in a crowded market, a switch was deemed necessary. And as it turns out, that was a wise move.
The quick acceptance of their snapback hats has been brought about partly through their partnering with Golf Town and its 49 locations from Nova Scotia to B.C. That was gained through a connection on LinkedIn, said Jaime. "I figured I'd give it a shot. I just gave them a five-sentence, not even that, elevator pitch saying who we are and what we are trying to do."
That original message led to a conversation with the lead buyer for men's apparel at the chain store and from there, things took off. The original order for BRDYZ-branded hats was for 900 head toppers, as the chain looks to market quality Canadian merchandise.
"I thought they were just going to put us in a couple of stores, but by the time they got our hats, they said 'We're going to put you in every store.' Holy smokes; I didn't expect that!" Jaime exclaimed.
With big-name golf and style brands clogging the marketplace these days, breaking into this field would seem a tall task. But, as it turns out, a bit of a styling difference made all the difference for this B.C. start-up. These BRDYZ hats aren't really that much different than any other, except for the branding patch on the front.
"I guess we have a different design. If you go into Golf Town, which I have in the last couple of weeks because I love to see our hats on the shelf. It's such a cool feeling. But, it's just that big brown patch (on the front). It sticks out. When you're looking at the wall of hats, 10, 20, 30, 40, 50 different hats, we stick out. it's a different design. It's a popular design maybe not so much in golf but in other brands of hats. This wasn't on many golf hats so I figured I'd give it a shot."
The hats are popping up everywhere, Jaime pointed out, including brief TV exposure at the RBC Canadian Open when a spectator behind a player being filmed was sporting one. "I was watching Rory chilling, waiting to take his next shot, and I see in the background a black hat with a brown patch …. I paused it and "Holy smokes! That's out\r hat! Out of all the hats, there are probably 50, 100 people in the vicinity …. it sticks out. It's not like other hats."
So how successful are these chapeaus? Well, even without any up-to-date numbers at the time of this interview, Jamie suggests these lids are rocking the golf world.
"Within a week, they'd sold about 250 hats and that was two or three weeks ago. I can't imagine any other hat would be selling at that rate right now. Maybe Travis Matthews and big brands like that, but I think 250 hats in a week is pretty good!"
While any business wants to sell as much of their product as possible to enhance their bottom line, there's more to this than that for BRDYZ. You see, 15 percent of their sales go toward helping underprivileged kids get into sports, something this company has done from the get-go. So far they've donated a few thousand dollars to their selected cause and hope that number grows along with their sales.
Cost-wise, BRDYZ hats sit in the middle of the market, running at $34.95 that Jaime feels is a good price point to be at and the public must think so as well considering how they're selling through the Canadian retailer. "I've bought hats for 50 bucks, so it seems to me $35 is a pretty fair price."
In order to keep growing, BYRDZ is using social media platforms plus taking in the PGA of B.C. Buying Show later this year to reach out to more golf courses in hopes they'll begin carrying their brand. At present 12 courses are on board.
So while things are going well, there is an end goal here for the Jarvis brothers. "Yeah, I really want to be Golf Town's number one selling hat!" Jaime ended, not having to add that at this time it looks like they are well on their way to achieving that lofty goal after only one year. Because, as some wise, unknown sage said once upon a time, "Saying you don't look good in a hat is like saying you don't look good in shoes!"