The Louisiana Golf Trails, Part 1: So Much To Do & See
Details

Category: Inside Golf
Published: 2022-10-17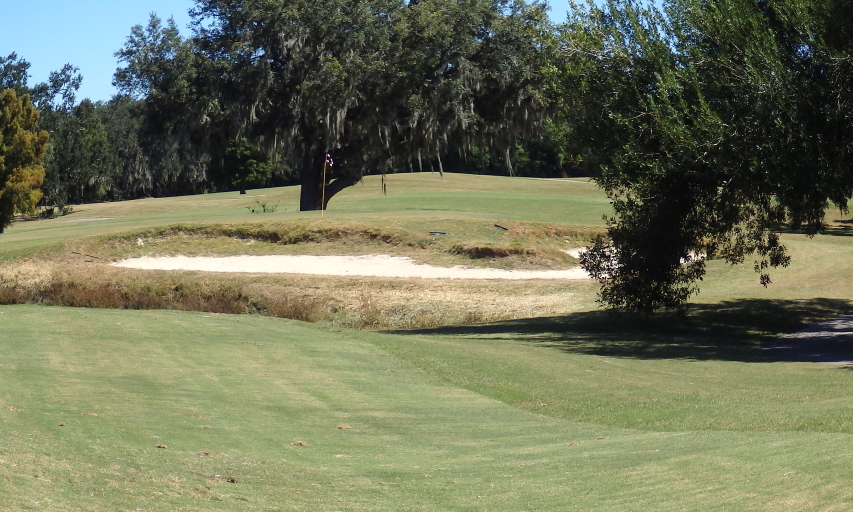 By Gord Montgomery, Inside Golf
NEW ORLEANS, Louisiana — If you're undecided as to where to tee it up in the southern United States, may we make a suggestion or two?
How about the Louisiana Audubon Golf Trail? Or, if you're a bit thirsty, how about the Louisiana Golf & Distillery and/or the Louisiana Golf & Brewery Trails? Then again, perhaps you're hungering for fine seafood and Cajun fare and where else would you find that but on the Louisiana Golf & Culinary Trail? How about if your desire is to bring your own catch-of-the-day to the table by casting a line, or two, on the Louisiana Golf & Fishing Trail?
And then to wrap up an enjoyable outing maybe by perhaps pocketing a bit of extra cash (outside of winning those on-course wagers with your buddies, obviously) how about spending a few hours flipping cards, rolling dice, or watching a wheel spin on the popular Louisiana Golf & Gaming Trail? And there's always the Louisiana Golf & Music Trail to soothe your soul as well as get your feet tapping at the end of a busy day or week.
You see, whatever tickles your fancy, and your adventurous spirit, this hospitable, welcoming state has all you could want in order to pair up your golf game with entertainment, fine food, great scenery, outdoor and indoor adventures, and of course, outstanding golf courses.
The Golf Club at Audubon Park
The first place we teed it up in New Orleans (yes, we went golfing instead of heading straight to Bourbon Street, although we did get there!) was a heritage site, known as The Golf Club at Audubon Park, which was established in 1898. This isn't the lengthiest course you'll ever tee it up at, measuring 4,200 yards off the back tees, but don't be fooled by that stat. This is a tricky little test and one that gets you warmed up for what lies ahead down the road.
This popular little layout is protected by centuries-old oak trees, a number of strategically placed bunkers, and lots of water. The greens aren't overly large and they had some slope to them meaning your line had to be dead-solid perfect to sink your first attempt.
This design was laid out by Denis Griffiths and it features contoured Bermuda fairways, manicured Tif-Eagle greens, four lagoons, and landscaping that makes this little par 62 (31 per nine) a fun play and a great way to get back into the swing of things after you land in this wonderful city.
This track was the first property in the state of Louisiana to achieve certification through the Audubon International Signature Program and was designated as a Certified Silver Signature Sanctuary in 2004. It was redesigned in 2001. And just a heads-up here: If you think a par 62 is below your skill level, think again. You see, the Golf Club at Audubon Park received a 4.5-star rating from Golf Digest, which also voted it as the No. 1 "Courses Over 100 Years Old" and one of the top public courses in Louisiana.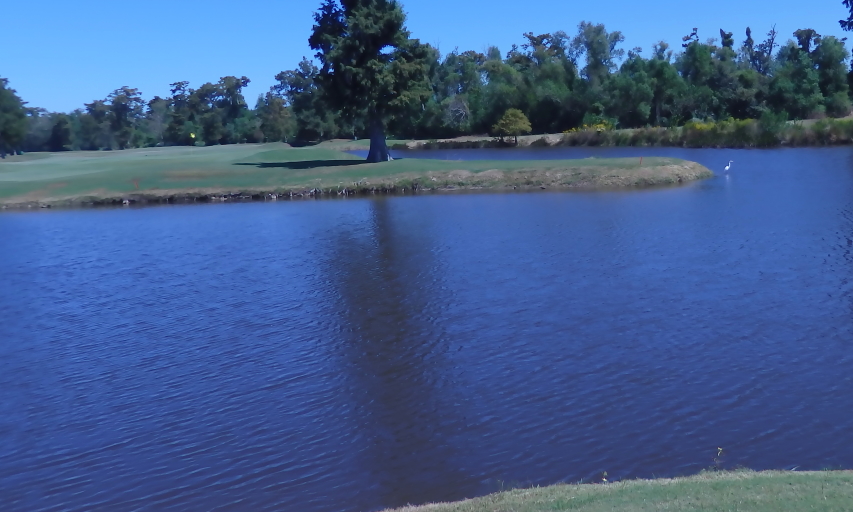 Built In The Lowlands Around New Orleans, The TPC Louisiana Course Holds Lots Of Challenges Over Its 7,000+ Yards, Including Water & The Odd Alligator Watching What's Going On In Their Neighbourhood.
TPC Louisiana
From a public, short course it was off to a huge challenge in teeing it up at the TPC Louisiana, which is home to the Zurich Classic on the PGA TOUR. And no, there was no professional golfer waiting to join up with me as happens in the PGA TOUR's two-man shoot-out style event held here annually, so I managed to take on this gorgeous layout on my own.
Pete Dye worked in conjunction with PGA TOUR players Steve Elkington and Kelly Gibson on this layout and it features lots of huge bunkers scattered about the property, plus water hazards thanks to five on-site ponds, none of which is ever hidden from view. The course is built in the wetlands alongside the famed Mississippi River and is an interesting play as it features a number of shorter par-4 holes which helps offset the length of other longer ones. Of course, those shorter holes aren't the swing-as-hard-as-you-can variety, as they bring some severe doglegs into play where strategy can outperform strength.
Perhaps the signature hole here, although there could be several, is the final test, which runs out to over 500 yards off most tees and has water, sometimes with an alligator or two keeping an eye on things, all the way to the green.
And speaking of greens, they are surprisingly small for this sort of course, meaning your short game needs to be spot-on to score well on this famous track that is well worth the play — and who knows, some PGA TOUR pro may decide to join up with you in a two-man tournament.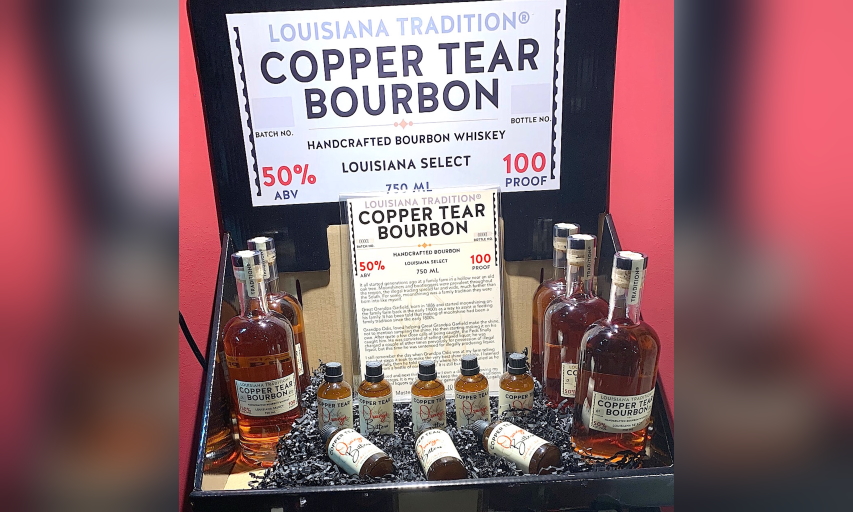 Bourbon Is One Of The Most Popular Items At The NOLA Distillery In New Orleans, And Rightfully So, As This Brand Carries A Smooth, Smoky Taste That's Great For Sippin'.
Tipping A Few Back
NOLA Distillery
The one thing noticeable about this part of Louisiana is the number of breweries and distilleries one can find to explore. As such, there were several of these tours scheduled on this visit, including the NOLA Distilling company and Urban South Brewery.
At NOLA, which is ranked as the third-best distillery in New Orleans on TripAdvisor, they make the usual run of hand-crafted spirits including whiskey, rum, gin, vodka, and moonshine. Tours are available which include a tasting. Their bourbon (pictured above) is a smooth, smoky-tasting blend that is just right for sippin' and enjoyin'. And to add to the enjoyment of that tasting, they sell Karl Malone-branded cigars, as the former NBA star is a pal of the owner.
While perhaps not the case here, a few of the distilleries visited on this trip had a notorious, and interesting, background in that the ancestors of the owner/operator of today's business were in fact moonshiners from the days of Prohibition in the U.S. and the family secret home brew was passed down through the generations.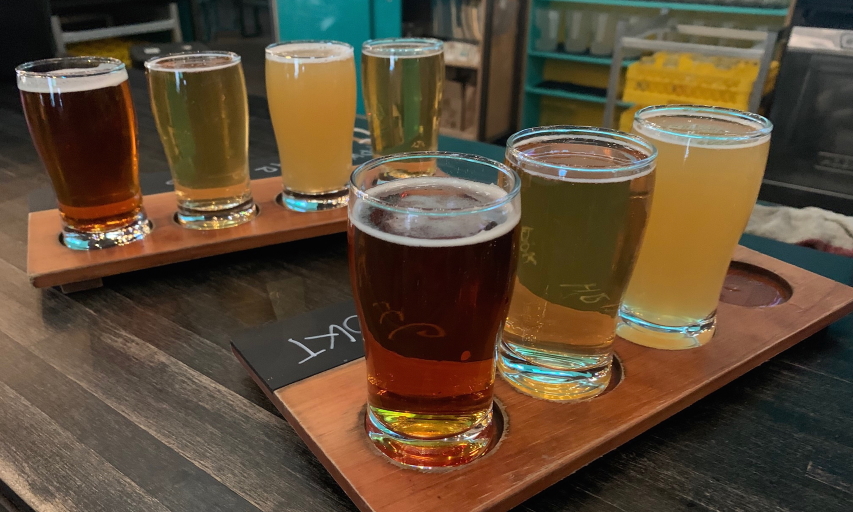 The Flights Of Beer For Sampling At Urban South Brewery Offer Up A Wide Selection Of Tastes, Which Means There Is Likely Something To Suit Everyone's Palate After You Work Your Way Through A Few Samples.
Urban South Brewing
On the milder side of adult beverage consumption, it was off to Urban South Brewing for a flight (or two) of the fine products they make. An interesting twist to this product is that they craft it by melding the heritage of European beer-making with new American ideas, and it appears that the concept is working well. In all, Urban South produces over 20 varieties of beer and seltzer meaning there is likely something to suit everyone's taste. One beer that is light, and carries a fun name, is Paradise Park American Lager, with a 4.4% alcohol content. It's clear and refreshing meaning it's a great choice after a round of golf, and it leaves no aftertaste.
All in all, there are lots of places to quench your thirst in New Orleans, and tours can be booked online at their sites.
---
In Part 2 of this series, writer Gord Montgomery heads out of New Orleans and into the Atchafalaya Basin and the bayou area of Morgan City on the Cajun Coast to play a few holes and cast a few lines looking to hook into some largemouth bass.