Apple Creek GC Is A Good Test Of Target Golf & The Whole Family Is Welcome
Details

Category: Inside Golf
Published: 2023-10-16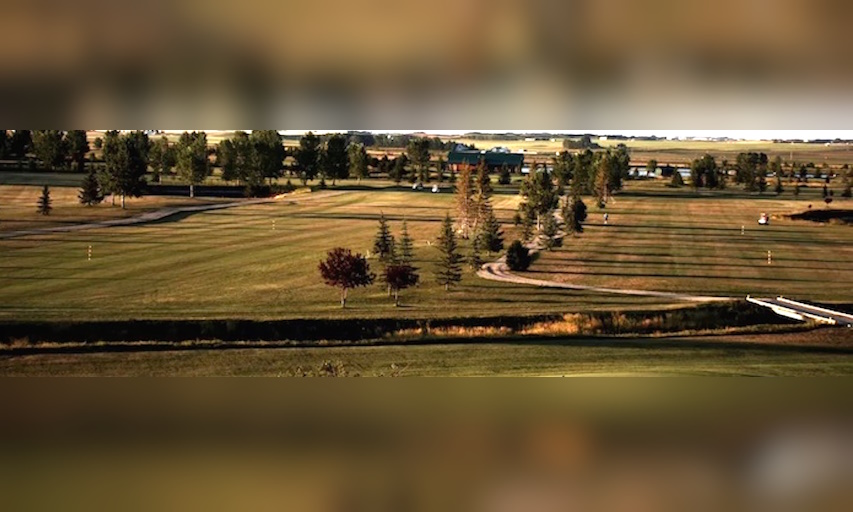 By Gord Montgomery, Senior Writer, Inside Golf
ROCK VIEW COUNTY, Alberta — If the rest of your family isn't into golf like you are and you hate to leave them behind when you go out for a round, we have a solution to that problem: The Apple Creek Golf Course just outside Airdrie. There's a brand new arcade now open that gives those not smitten by the game of golf something to do while you chase pars.
Since you're here to golf and there's lots for the rest of the family to do with around 60 video games onsite in the arcade, let's talk about this golf course. This is a course where you likely want to tee it up more than once.
Apple Creek's Director of Golf Tyrel Babkirk noted this 18-hole layout, located a scant five minutes north of Airdrie, is a target-style track that calls for the brain as much as brawn.
"It has a country feel, being outside of all the urban influences. You feel like you're off the beaten track. We don't have any sand traps on our property, which is very unique," Babkirk explained. "But," he continued with a caveat to that last sentence, "we have some environmental areas from a creek that wanders through the property on 14 of the 18 holes."
That's where the smart part of your game needs to come into play. Several holes call for a forced carry over those hazards meaning you have to decide whether to go for the gusto or play safe by laying up. "It really makes you focus on your course management and shot selection. It's a good test of golf," the pro understated.
While Apple Creek can play long given the winds that blow through here and a distance of just under 7,000 yards off the back blocks, there are five sets of tees that will help you find the right distance for the length of challenge you're comfortable with. "The biggest thing here is to know the environmental areas," where trouble awaits any off-line shot, the pro noted.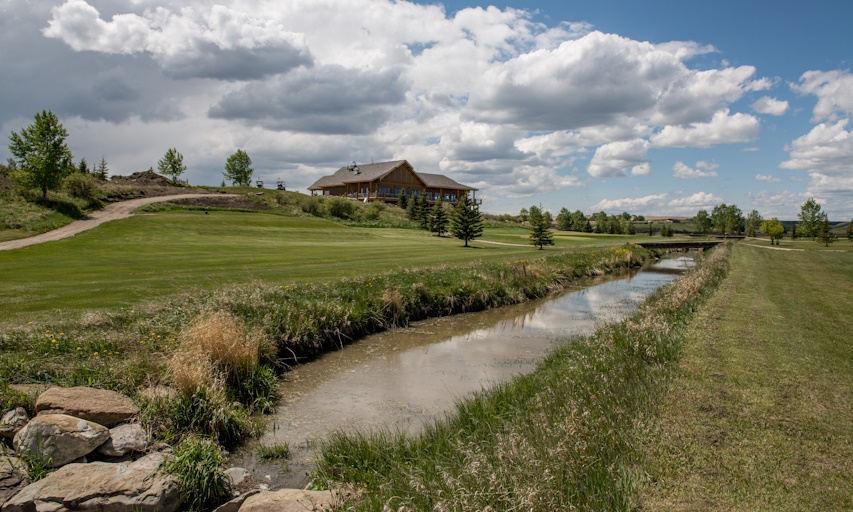 (Photo From Apple Creek Golf Course Website)
Moving forward from the back tees to the white, one finds a number of shorter par-4 holes with one measuring as little as 287 yards while others fall into the range of around 330 yards, making for several holes where you can possibly pick up strokes against par. From one box farther back, the holes aren't quite as gettable but there are still a few that can help you keep your final number down. One of those is the short par-5 seventh hole, which measures 440 yards from the white and only 18 yards longer off the blue tees. But, noted Babkirk, don't judge a par-5 by its length alone.
"That one's (#7) got environmental areas to the right and out-of-bounds to the left. A lot of times, you're just hitting something like a hybrid off the tee. Some of our members even hit an 8-iron off the tee to avoid those areas. Even for myself, I hit a 3-iron or hybrid off the tee just because you're so worried about those penalty areas."
While there are a few shorter holes here, that doesn't mean this place comes without challenges. In fact, those challenges start on the opening hole, a par-5 that serves up water on one side of the fairway and fescue on the other, just to get you primed for what lies ahead. Asked about other tough tests here, Babkirk pointed to a pair of particular holes. "Hole 13 is a tough par-3. It's got some environmental areas that surround the green, so it's kind of all or nothing. Hole 17 is a long par-4 that normally plays into the prevailing wind," meaning a bit of brawn and brain is needed there.
In closing, Babkirk said it could take a player more than 18 holes to figure out the ins and outs of the Apple Creek Golf Course. "It's definitely a layout you've gotta play two or three times. If you just look at the scorecard and the yardages, (and judge it by that) you're going to come off there shaking your head. Everything is target golf."
And, he added, Apple Creek is "Home to affordable golf," especially through www.playgolfalberta.com where tee times can be had for as little as $35 including power cart and range balls.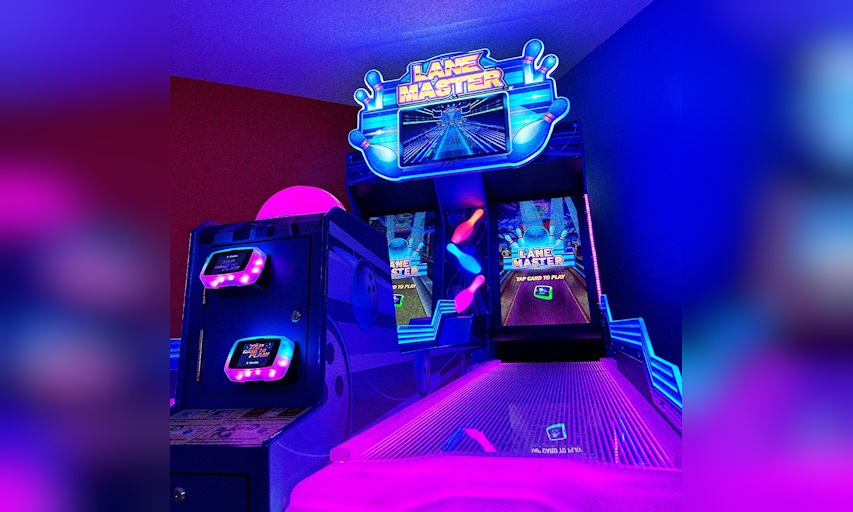 (Photo From Apple Creek Arcade Facebook Page)
ARCADE FUN
As for where the rest of the family heads here if they're not into golf, the arcade has plenty to keep them occupied while you're sinking those birdie putts. The arcade spread over two floors in the clubhouse offers up around 60 assorted types of video and pinball challenges. The reasoning behind that split scene is simple: The older kids move to the second floor while younger ones stay grounded where they are offered simpler styles of games. Adults are also more than welcome in these areas.
"The owner was just trying to create a year-round model, how he could best use his space," Babkirk said of why the arcade was started. "Airdrie was missing one of these family entertainment centres," and what's at Apple Creek Golf Course certainly fills that bill.
No matter that the rest of your family doesn't tee it up alongside you, at the Apple Creek Golf Course, you get golf, and the family gets a whole lot of different gaming fun.