An Old Design Doesn't Mean An Easy Round At Inglewood
Details

Category: Inside Golf
Published: 2023-11-02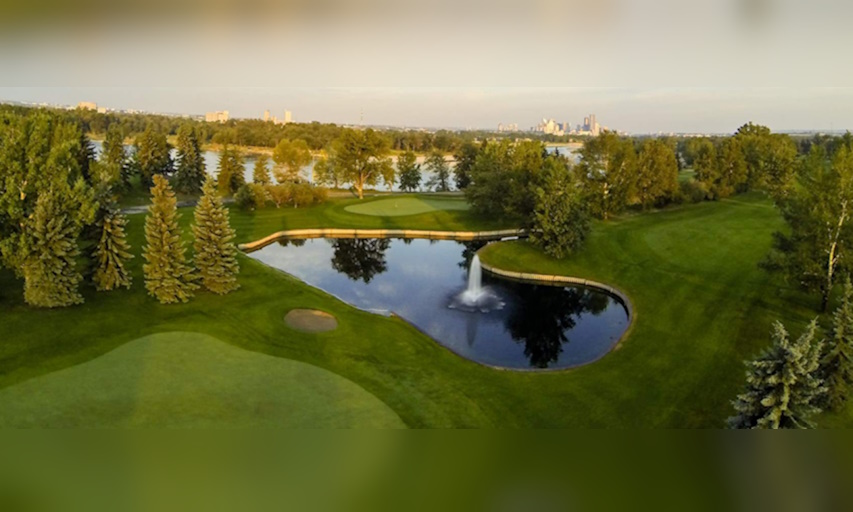 By Gord Montgomery, Senior Writer, Inside Golf
CALGARY, Alberta — If you're a fan of old-style golf courses where precision matters more than power and a short game trumps long bombs, then the Inglewood Golf & Curling Club in Calgary fits the bill perfectly.
Put into play in the 1930s, this scenic 18-hole layout in the heart of the city features a style more common to days gone by than today's designs. Speaking to that fact, Head Professional Sam Kirkness led off by stating the location of Inglewood and the superb playing condition are keys to having the public access his green grass.
"We're just east of downtown and our superintendent (Chris Nelson) does a superb job," in providing players with the conditioning they expect to find. As for the style here, where you don't find huge green complexes and sprawling bunkers, Kirkness noted, "The greens are pretty small and there is a lot of undulation on them," which of course was the protective element back in the day. "Every single green is pretty small, very undulating, and they have a lot of subtle breaks. We do have some bunkering around our greens but the biggest things that protect our golf course are the greens and how tight it is," on the fairways.
Nestled alongside the Bow River, the pro noted that the waterway never comes into play but is there as eye candy on almost half the holes. The main characteristic one finds here is that you need not try to overpower this place by simply, "Hitting it straight and keeping the ball in play. Someone who has a very good short game," will do well, said the pro, "as you have to hit greens."
Playing to a par of 71, and 6,575 yards off the blue tees, Inglewood Golf & Curling Club offers players a great opportunity to work on all aspects of their game before heading out for a round. The practice facilities here include a 31-stall driving range, two putting greens, and a short game area complete with a practice bunker to prepare you for what awaits you on this scenic track.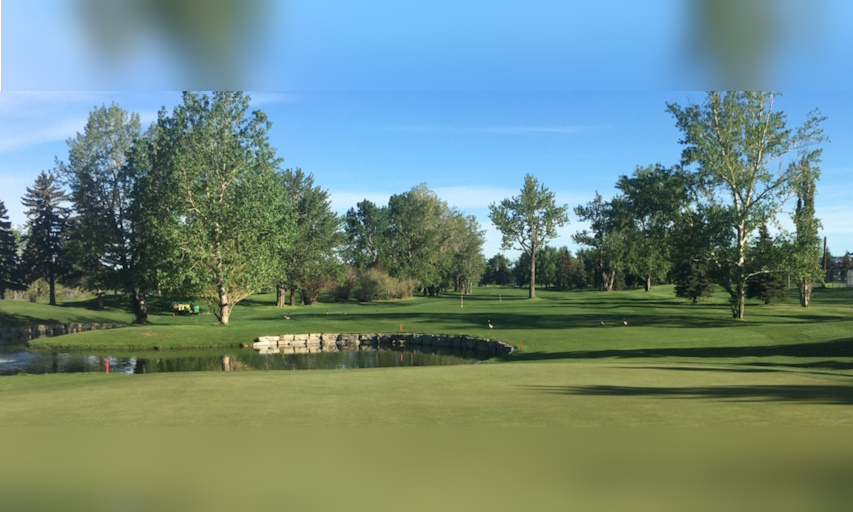 (Photo From Inglewood Golf & Curling Club Website)
Once out there, the pro suggested the key stretch of holes here are the closing four, which include two length par-3 tests of 183 and 198 yards off the blue tees. Add to that a couple of lengthy holes, a par-4 that measures 446 yards and then a closing par-5 that tops out at over 500 yards and this really is a stretch that can make or break your round regardless of if you're attempting to get into the 70s, 80s, or even break 100 for the first time.
"Our finish is pretty strong," said Kirkness. "Two tough par-3s plus one of our hardest par 4s. Then a par-5 that has a little bit of trouble," including a tree in the middle of the fairway and a water hazard right next to the green. "You need to hit a good tee shot and second shot to give yourself a chance at a low score. If you hit three shots here, you have to be conscious about laying up in the right spot. A lot of matches are decided on that home stretch."
Asked about a so-called signature hole here on a course that borders a bird sanctuary, Kirkness struggled to pin down one locale. "That's a good question," he noted. "I think we have a few different ones. Hole 7, one of our par-3s is a beautiful hole. I know a lot of people think about Hole 1 and how tight it is; one of the hardest opening holes in Calgary. There are a few different ones but everyone seems to stress about that hole to start."
In closing, Kirkness went back to how good the playing conditions are on this layout, thanks in large part to the superintendent's fine work. "Chris does an unbelievable job. I've been fortunate enough to play a lot of courses in the city and we'd be right up there with the ones that are in the best condition and the best shape."
So if you're in the mood to stroll back in time and see how you fare on a course built decades ago but which still stands up to today's different style of play, then the Inglewood Golf & Curling Club should be high on your list.