Some Scoring Problems Being Removed & Others Added At Eagle Rock GC
Details

Category: Inside Golf
Published: 2023-11-10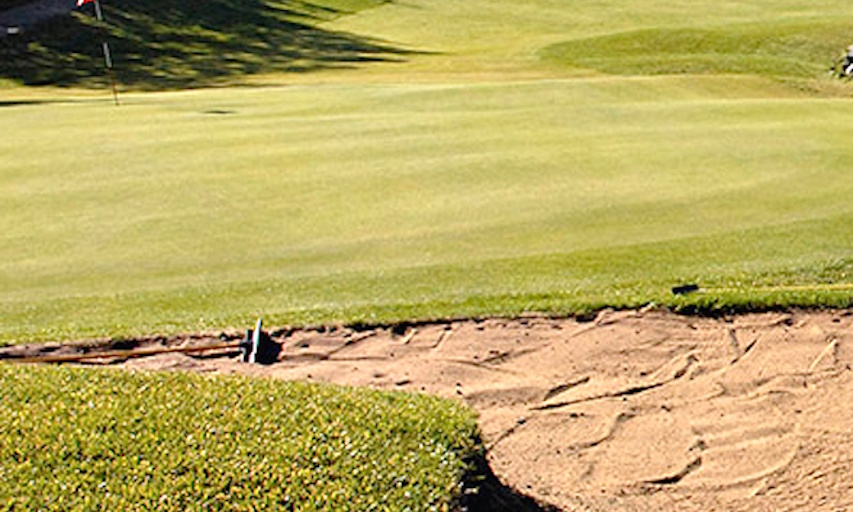 By Gord Montgomery, Senior Writer, Inside Golf
EDMONTON, Alberta — While excuses for not extracting oneself from a bunker are plentiful — "not enough sand;" "too much sand;" "thinned it;" "this wasn't raked properly" — one thing that won't be plentiful next year at Edmonton's Eagle Rock Golf Course are bunkers.
Head Golf Professional Chad Rumpel explained that there are a couple of reasons for removing some of the sand traps on the municipal course that plays host to around 38,000 rounds per year. First, he noted, is the maintenance issue. There's the pace of play problem that can come with people getting into but not necessarily out of those hazards quickly.
At the same time though, these changes won't mean that Eagle Rock is going to become an easier place to score well. What's being taken away is being replaced, in a manner of speaking, by a different sort of problem — run-off areas.
The pro explained that the bunkering on the course was 27 years old and had some inherent issues. "They were not draining properly and many were going to need some renovation work on them. Ultimately …. we decided to eliminate about half of our bunkers," which turns out to be 16 in all. "The remaining bunkers we'll have left on the golf course will be 19."
The areas where some sand is disappearing will be replaced by sloped areas, meaning shots that do not hit the right spot on the putting surface will continue to roll away from the hole.
"Our green complexes here are pretty good. What we're going to do now is create run-off areas," Rumpel explained. "It will give it a different look. I think visually it will create a cool look. We're not going to touch the greens. Our green complexes are all raised so we have the ability to make run-offs on some of the holes. I think it's going to look cool by the time we get it done. It's just a different look, I guess."
If you think the bunker removal will help you score better, be ready for what these newly created run-off areas bring into play. "The run-offs are going to be more penal when someone hits it there and it runs down the hill," the pro noted, not having to add that scores can change quickly as players try to get up and down when some shots may come right back to them.
Since this work started in late 2022 and continued through 2023, the playing public has had a chance to test and review the changes. Rumpel says so far the reaction has been good.
"It's helped the pace of play. Those bunkers were in bad shape. Those we have left, we're going to make smaller and move them closer to the greens," in order to keep that challenge in the game despite having such fewer obstacles. The pro said these new, smaller traps won't necessarily be harder to get out of, just that, "They'll just be in better shape."
In regard to creating more play at the course with the elimination of some bunkers, Rumpel replied, "I don't know if this will grow business, but it will definitely help with pace of play, which does help business. There isn't a golf course out there without bunkers, I don't think. They're just a maintenance issue."
While Eagle Rock was rated this year, Rumpel noted that that will likely be done again next golf season when those selected bunkers have been removed and the new sloped areas have been put into play on a full-time basis.