Villaverde Becomes European Tour Destination
Details

Category: Inside Golf
Published: 2018-01-08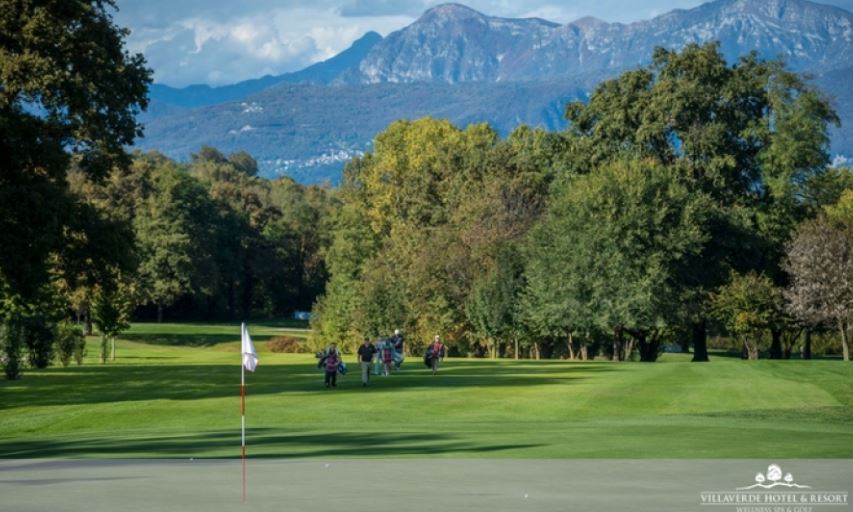 (Photo/Villaverde Hotel & Resort)
Villaverde Hotel & Resort Wellness Spa & Golf, host venue of the Senior Italian Open, has joined the exclusive European Tour Properties network, becoming the 26th European Tour Destination.
The 4****S resort in Udine in northern Italy, easily accessible from Venice Marco Polo airport, is the home of Golf Club Udine, which has established itself as the premier championship golf course in the region.
The golf course was first established in 1972. Over the years, architect Marco Croze completed work on a nine hole course with his colleague, John Harris, to increase it to 18 holes. Following the acquisition of the Udine Golf Club by Gabriele Lualdi, significant work has been carried out on the ground from 2013 to 2017. This has resulted in a championship golf course which has played host to the Senior Italian Open for the last two years as well as becoming a venue on the Alps Tour circuit. The par 72 course plays 6,980 yards and has more than 7,000 trees lining the fairways.
Villaverde Hotel & Resort Wellness Spa & Golf itself is a stylish contemporary retreat in the shadow of the Julian Alps, offering 33 double rooms as well as a top class Wellness Centre, two restaurants, and meeting and medical facilities.
Click HERE for the full story...