Hawaiian Missile Crisis Just Part Of A Rough Morning For Australian Journalist
Details

Category: Inside Golf
Published: 2018-01-27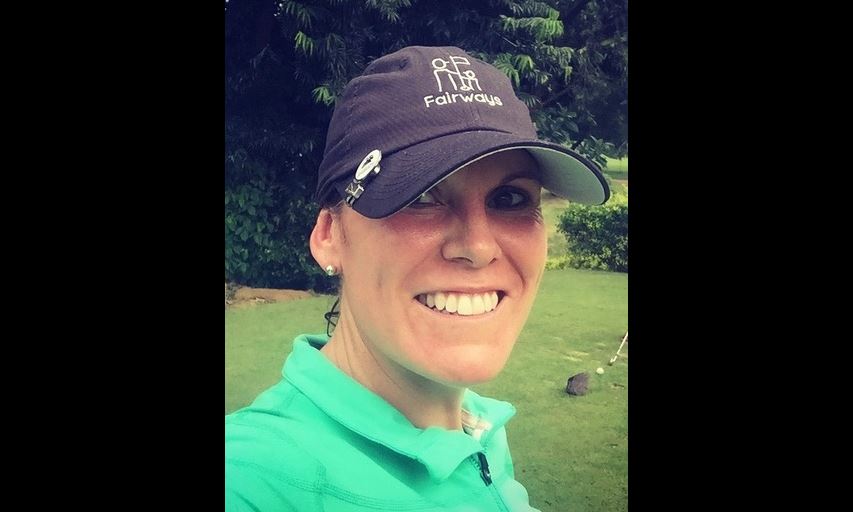 Australian Journalist Tiffany Chaisson Was Caught Up In The Confusion Surrounding The Recent Missile Crisis In Hawaii.
OAHU, Hawaii (Gord Montgomery/iG) — In golf, the term "missile" has quite a significant difference from how it was used at the 2017 Sony Open Championship in Oahu in early January.
Rather than having broadcasters and fans refer to well struck, long-distance golf shots as missiles, they were talking about the impending catastrophe of a missile attack that was supposedly launched in Hawaii's direction. As it turned out, the statewide alert was a false alarm but before that error was ended over half an hour after being issued, there was a general sense of panic.
One of the people involved covering the PGA TOUR event, and who was on the ground in Oahu was Tiffany Chaisson, a writer for an Australian golf publication who also runs a golf nonprofit organization. The thing is, the missile issue was only one of two problems for her that day.
Speaking as to why she was at this particular event, Chaisson explained, "I was at the Sony Open writing and tweeting about the tournament for Fairway Foodie. In addition to this I run a nonprofit called Fairways. We help support underprivileged junior golfers all over the world. I was also there in that capacity, reconnecting with multiple persons within the golf community in Hawaii and was also scheduled to meet with the PGA regarding Fairways. 
The third day of the tournament, which also turned into one many will never forget, started out on the wrong foot for Chaisson.
"Saturday morning I got up early and found my rental car had been hit and run overnight. I drove to The Kahala Hotel & Resort where the media parked for the tournament and headed to the media centre around 7:45 a.m. I phoned the insurance company and was on the phone to them when a text came through my phone and the coordinator of the media centre rushed over and showed me her phone and said there was an alert. It wasn't a drill and we had to leave immediately.
"I looked at the text on my phone (that) read "BALLISTIC MISSILE THREAT INBOUND TO HAWAII. SEEK IMMEDIATE SHELTER. THIS IS NOT A DRILL".
"I explained the situation to the insurance agency, hung up, spoke with a journalist in the media centre as to what he was going to do, told him I was staying put and sent a message to Dave, my partner, as I checked Twitter and news outlets for information. Dave phoned me immediately and we Googled for information while we chatted not knowing if I had half an hour left (I did find information that if a missile was sent from land in North Korea it would take approximately 30 minutes flight time). Dave did say if the missile hit I wouldn't have to worry about the rental car.
"Doug, the other journalist, came back and said he wasn't quite sure what was happening. There had been a live-to-air radio interview happening when the alert came in and I chatted to them about what they were going to do. I told them I was staying put as they tried to phone family on other islands. Dave and I kept talking as we looked for confirmation it wasn't real, hoping that it wasn't real."
As it turned out, it wasn't a real threat but somehow the information that was given to the working journalists who were still in the centre at that time, wasn't correct. The issue actually centred around an employee of the Hawaii Emergency Management Agency (HI-EMA) pushing the wrong button during a routine drill and triggering a statewide missile alert.
"The media coordinator said it was not real and it was a hoax as the system had been hacked. Not even a minute later, another alert came through stating "There is no missile threat or danger to the State of Hawaii. Repeat. False Alarm." I was extremely relieved and laughed with Dave about my face not melting off!," said Chaisson.
"As the rest of the media turned up, they all had stories of crazy things they had witnessed at their hotels as they tried to find more information," she continued. "I heard about a lady telling everyone Trump would stop the missile mid-air then blow up North Korea. Another had seen someone putting their children down a manhole on the street and there were reports of accidents and abandoned cars on the highway as people sought shelter.
While residents of Hawaii are well versed in and often practice for tsunamis, there apparently was  no direction given anyone, anywhere, about what to do in a situation such as the missile scare that took place on January 13. Interestingly enough, play hadn't yet started at the tournament, so proceedings pretty much carried on as usual once the alarm was rescinded.
"The panic was well and truly over," when the tournament started third-day play, Chaisson continued, adding, "however I did hear about caddies and players packing their families into the car and heading for the hills."
So despite the scare, and the panic that was captured by videographers on the ground all over Hawaii, nothing more came of the event except to leave thousands of people with the ability to relate a story that most of their friends will never be able to top.