Mickelson Tabs Getson as New Swing Coach
Details

Category: Inside Golf
Published: 2015-12-24
(Brian Wacker/PGATOUR.COM) — Phil Mickelson is expected to hire Andrew Getson, an instructor at Grayhawk Golf Club in Scottsdale, Arizona, as his new swing coach. The news, confirmed by the Mickelson camp, comes one day after the World Golf Hall of Famer announced he had parted ways with Butch Harmon.
Mickelson told Golf Channel's Tim Rosaforte that he and Getson have been speaking for a few months but that nothing was official in regards to their working relationship. Mickelson said the talks focused on Mickelson's posture and added that he plans to meet with Getson on Nov. 19 to expand on those discussions.
Mickelson told Rosaforte than an official announcement will be made in January.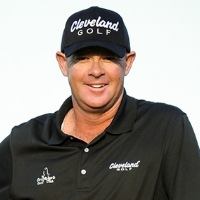 "I like what Andrew has to say," Mickelson told Rosaforte. "It's very possible that we're going to work together, but I'm not going to promise that or guarantee that. I want to get some different perspectives and ideas."
Getson, 41, is a low-profile Australian and a popular figure among Mickelson's peers at the PGA TOUR-player heavy venue, where dozens of pros belong.
One TOUR player at Grayhawk describes Getson as a great communicator and thinker whose teaching style focuses more on playing and feel than the overly technical. Given Mickelson's approach, it should be a good fit.
A handful of players also said they were not surprised by Mickelson's choice of Getson. He has worked with a number of Mickelson's friends and the two men's personalities mesh well. Mickelson's caddie, Jim Mackay, also recently took lessons from Getson.
Getson played 10 years on various Tours around the world, including eight starts on the Web.com Tour (then the Nationwide Tour) in 2006, before turning to teaching. He came out of the same Victoria Institute of Sport program in Australia that produced Geoff Ogilvy and Aaron Baddeley, and he has worked with current pro Kevin Streelman as well as former President Bill Clinton.
Baddeley, who has known Getson since he was 15 years old and has taken a few lessons from him, said Getson has a "simple" teaching style.
"He doesn't complicate things," Baddeley said. "Anybody who will come to me and say, 'Who is a good teacher here in Scottsdale?' I always tell them Getto.
"He's an easy guy to be around. Phil's got a great sense of humor, so does Andrew. I feel like they'll get on well."
On his website, Getson states that there's a simple fix for the golf swing "regardless of the golfer's level of play. Unfortunately, however, simple does not necessarily equate to fast because achieving results depends on the following characteristics inherent in each individual golfer: Desire to improve. Ability to implement the fix. Patience.
"And remember, old habits die slowly."
Mickelson and Getson should have plenty of time to formulate a plan. Mickelson isn't slated to play again until January.
In splitting from Harmon, Mickelson said he needed to "hear new ideas from a different perspective." He flew to Las Vegas last week to meet with his now-former coach and the parting was amicable.
"I've thoroughly enjoyed working with Phil and we've had great success together," Harmon said in a statement released through Mickelson's spokesperson. "Helping him win The Open Championship in 2013 was one of the pinnacles of my career. I see nothing wrong with him seeking advice from another source. We're great friends and always will be."
Mickelson began working with Harmon in 2007 and won 15 times around the world, including two of his five career major championships, during their time together.
Though Mickelson's victory two years ago at Muirfield was arguably the greatest of his career -- he shot a final-round 66 on a wind-whipped afternoon to come from five back to capture the Claret Jug -- it also represents his last win anywhere, and he has just five top 10 finishes since, which included just one in 2014.
Mickelson, who will turn 46 next year, also needed a captain's pick to make this year's Presidents Cup team and has slipped to No. 25 in the Official World Ranking, his lowest ranking since 1995.
Though Mickelson tied for second at the Masters earlier this year, he finished four strokes back of Jordan Spieth. He had missed cuts in San Diego and Phoenix, two places he had won before, as well as at THE PLAYERS Championship.
Mickelson also wasn't a factor in any of the year's final three majors, or other big tournaments, finishing in the middle of the pack at the World Golf Championships-Cadillac Championship and faring even worse at the WGC-Bridgestone Invitational, where he tied for 63rd at 11 over. He also failed to qualify for the season-ending TOUR Championship by Coca-Cola for a second straight year. 
But Mickelson did play well at The Presidents Cup, joining Zach Johnson as the only undefeated players on the victorious U.S. team. Mickelson and Johnson combined for a 2-0-1 record, then Mickelson handily defeated Charl Schwartzel, 5 and 4, in singles.
"The fact that I was able to play some of my better golf this week means a lot," Mickelson said after his singles win in Korea. "I can feel my game starting to turn.
"I have three months to get sharp and get ready for next year and I'm excited."
With a new swing coach in Getson, he'll also now get a fresh approach.