The McGladrey Classic Renamed The RSM Classic
Details

Category: Inside Golf
Published: 2015-12-24
ST. SIMONS ISLAND, Georgia — RSM US LLP — the nation's leading provider of audit, tax and consulting services focused on the middle market — along with tournament officials announced that The McGladrey Classic has been renamed The RSM Classic.
"This is an exciting time for RSM, and our tournament fully embraces this change which showcases RSM's global presence," said Davis Love III, RSM Classic tournament host and 21-time PGA TOUR winner. "The RSM Classic name and logo are now being used for all tournament-related references, and will be displayed onsite during tournament week, November 16-22."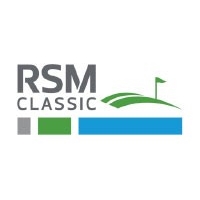 Image Caption : The RSM Classic Will be Held November 19-22, 2015, on the Plantation Course and the Seaside Course.
The name change reflects the title sponsor's recent name change from McGladrey LLP to RSM US LLP. The Chicago-based firm announced in June that the change would be occurring on October 26 to unite its international network under one brand and better showcase its global capabilities.
"Our clients are an essential part of the global economy, and a unified global brand reinforces our focus on being the first-choice advisor to middle market businesses by providing consistent services, regardless of borders," said RSM US LLP Managing Partner and CEO Joe Adams. "Like a caddie behind a successful golfer, RSM helps middle market businesses navigate the complex global business and regulatory environment so they can succeed."
The sixth RSM Classic is expanding from 132 players to 156, with the Plantation Course joining the Seaside Course in rotation for the first two rounds (Nov. 19-20). Once the cut is made, play shifts exclusively to the Seaside Course on Saturday and Sunday.
Robert Streb is the defending champion.