Canadians Always Greeted With Open Arms, The Aloha Spirit, In Maui
Details

Category: Inside Golf
Published: 2018-08-23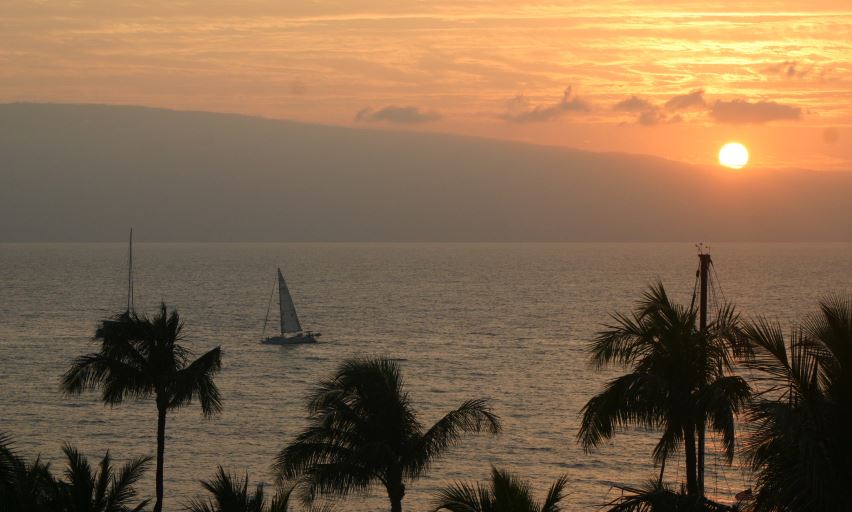 BY GORD MONTGOMERY, Inside Golf
CALGARY, Alberta — Even though it seems sacrilegious to be thinking of winter holidays during the dog days of summer, it's never too soon to start planning a hasty retreat from the snowy, cold weather that's coming this way. So, now's a great time to start contemplating what the island getaway of Maui can serve up for you from November through March … or year round, if you prefer.
Speaking about the Aloha Spirit that awaits visitors, Shelley Kekuna, the executive director for the Ka'anapali Beach Resort Association, noted right off the bat that Canadians are always welcome, no matter what's going on politically on both sides of the 49th Parallel. In fact, it's said that during the depressed years of 2008-2009, it was the Canucks that kept parts of the island hopping, especially in the Kihei region, as they flocked to the sunshine paradise.
"First you have to realize my resort is 13 properties, two golf courses, and a myriad of restaurants and activities, so I'm a small part but we're a huge part of the tourism industry when it comes to the island of Maui," began Kekuna. "We're the west side, the side that was developed long ago and we're the original master plan destination resort in the Hawaiian Islands.
"People came to us first, and particularly Canadians. We have a huge history of Canadians coming, buying property on the west side and that remains really solid. Over the last several years we've seen fluctuations in the economy but the Canadian visitors have remained constant, even with the fluctuation of the dollar (Canadian vs U.S.)."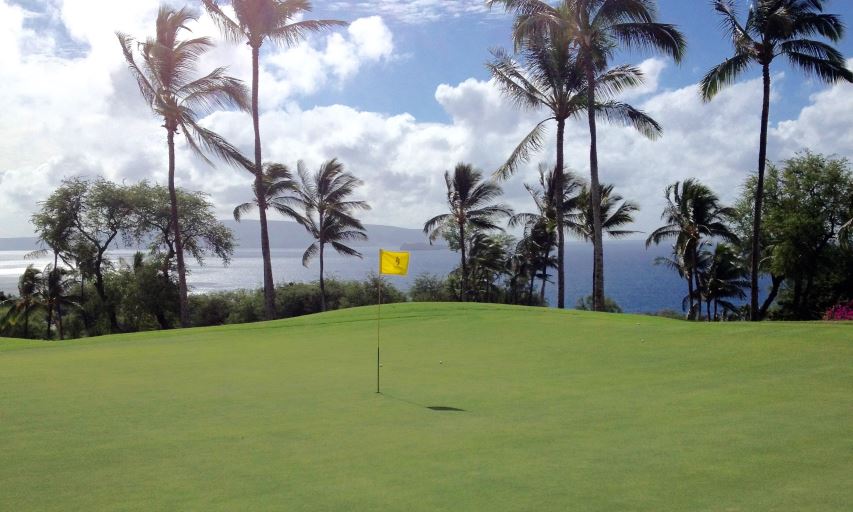 And Of Course, There Are Great Golf Courses To Choose From On The Island, From An Inexpensive But Very Busy Muni, To The Two Tracks At Kaanapali (Shown Here) And Three More Great Layouts In The Wailea Area Plus the World-Famous Plantation Course. (Photo/Gord Montgomery)
And if you're looking for numbered proof, these stats recently released out of the island suggest that Canada is indeed near the top in visitor numbers. Canada is the second largest international market for visitors to Hawaii. Canadian visitor expenditures so far in 2018 have reached $650 million with the primary purpose of their stay is for pleasure. The average length of stay by those of us from the Great White North is 12.51 days with repeat visitors accounting for 64.2 percent of those stays.
Even though the Canadian loonie continues to take a beating on world markets, Kekuna noted that it's really not all that expensive to set up housekeeping on the island for a week, a month, or even longer. The reason for that, she said, has to do with tax implications on Maui.
"Our state tax is only 4.7 which is great! The most important thing is, most Canadians come and stay in condos, which gives them the opportunity to cook their own meals. When they do shop, they get the benefit of our low state tax. Also, because we live in an area with so much fresh locally grown products, you can go to farmers' markets and prepare some of your meals at home. There's a great savings there. You really don't have to eat every meal out. It doesn't take a lot of effort. There are the opportunities to budget everywhere. Just need to plan. Besides, the bottom line is the weather is fabulous!"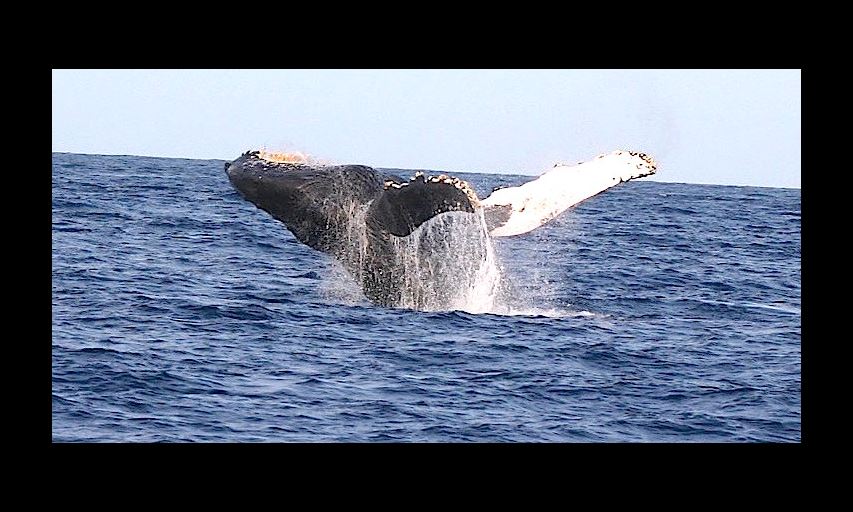 One Of The Main Tourist Attractions In Maui, From December Through Late March Every Year, Offering Some Outstanding Photo Ops But Only If You're Quick Enough On The Shutter Button! (Photo/Gord Montgomery)
Having played host to so many northerners over the years, Maui has become accustomed to what Canadians are looking for when they head south-westward for some downtime.
"We've become really accustomed to the Canadian visitor. We understand they're a huge part of our visiting market and we love them! Canadians are really easy going, much like we are," Kekuna emphasized.  We love that Canadians not only come to visit but that they've helped develop a lot of our resorts; who are stakeholders in our properties. We're very grateful for the business Canadians bring. We consider you a major market share in our business industry."
Another saving grace, and one that's also saving you some money, is the ease in which you can now travel to the island. Where before it was a somewhat drawn out affair in going from Canada to this piece of paradise, that's no longer an issue. Both major Canadian airlines offer several flights a day and there are direct rides from both Edmonton and Calgary.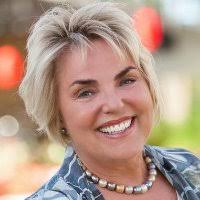 Shelley Kekuna Says That Canadians Are Always More Than Welcome To Come Experience The Beauties and Joys Of Maui, And Not Just In The Winter. (Photo/Twitter)
"WestJet and Air Canada make it easy to come to Maui," where the pace of life is laid back. It almost seems like time stands still while you're basking in the sunshine and the surroundings.
"The pace of life is so relaxing," said Kekuna, who noted that a new bypass recently opened on the island making travel back and forth across Maui more efficient than ever.
Asked what the general feeling of native islanders is toward those of us from the Great White North, Kekuna didn't hesitate in answering, "We love you all very much so don't stop coming!"
For more on Maui, go to kaanapaliresort.com for members and activities or visitmaui.com for general Maui information.
---
About the Writer
Gord Montgomery is a retired sports editor of two weekly newspapers in the Edmonton area and is a member of the Golf Journalists Association of Canada. He is now in his 10th year of writing for Inside Golf. He can be reached at This email address is being protected from spambots. You need JavaScript enabled to view it.. He's also on Twitter at @gordinsidegolf and on Instagram at gordinsidegolf2.