Gary Player Turns 80!
Details

Category: Inside Golf
Published: 2015-12-24
 Gary Player will celebrate his 80th birthday on November 1, 2015, amidst what has been a remarkable year and which promises to become even more memorable for the ageless icon of world golf.
Player turns 80 in a year in which he has celebrated the 50th anniversary of his Grand Slam victory and still graced magazine covers as the evergreen "Mr. Fitness" of world golf.
"I've always said that everything we have is just on loan to us. I consider it a blessing to have had 80 years of such a wonderful and privileged life, and to have shared this with so many people," said Player, adding that he felt more like 40 years old.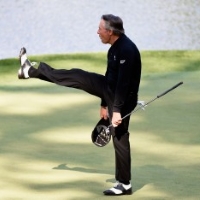 "I don't feel 80 at all. I feel as strong and healthy as ever, and more inspired than ever to keep making a difference in this world."
It has indeed been a special year for the Black Knight. Player was honored with a birthday celebration at Soweto Golf Club in August where he enjoyed a heartfelt tribute by some of the pioneering golfers of South Africa.
And South Africa's most successful golfer ever was also named as the captain of the inaugural South African Olympic golf team for the Rio Olympics next year.
Player has remained as active and relevant as ever with his charitable efforts through his global Gary Player Invitational series, which raises funds for disadvantaged children worldwide.
The 2015 series teed off in London in July, with the Berenberg Gary Player Invitational tournament at Wentworth raising $225,000 for DePaul, a charity helping to combat youth homelessness.
This was followed by the Berenberg Gary Player Invitational in New York in October, where a further $212,000 was raised for The Player Foundation.
The series will reach a thrilling climax at the Gary Player Invitational presented by Coca-Cola in South Africa at the Lost City Golf Course from 12-15 November, which is expected to raise another record amount for charity.
The tournament will coincide with a special gala dinner to celebrate Player's 80th birthday party at The Palace of the Lost City that week.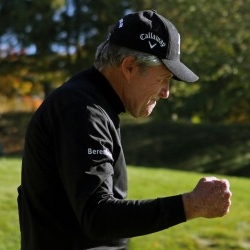 The Gary Player Invitational Series remains the world's leading charity golf series and has raised more than R800 million for charities worldwide. The South African tournament will join the other global events in helping to meet The Player Foundation's target of donating R1 billion by 2020 in support of children's charities, the betterment of impoverished communities and the expansion of educational opportunities throughout the world.
The field for the South African tournament, including top professional golfers, business leaders and celebrities, will be announced in the coming weeks.
For more information on the Gary Player Invitational, visit www.garyplayerinvitational.com and follow @GPInvitational on Twitter - #GOLFandGIVING