Glencoe Invitational Draws Top Amateurs Looking For Shot At Big Time
Details

Category: Inside Golf
Published: 2017-06-13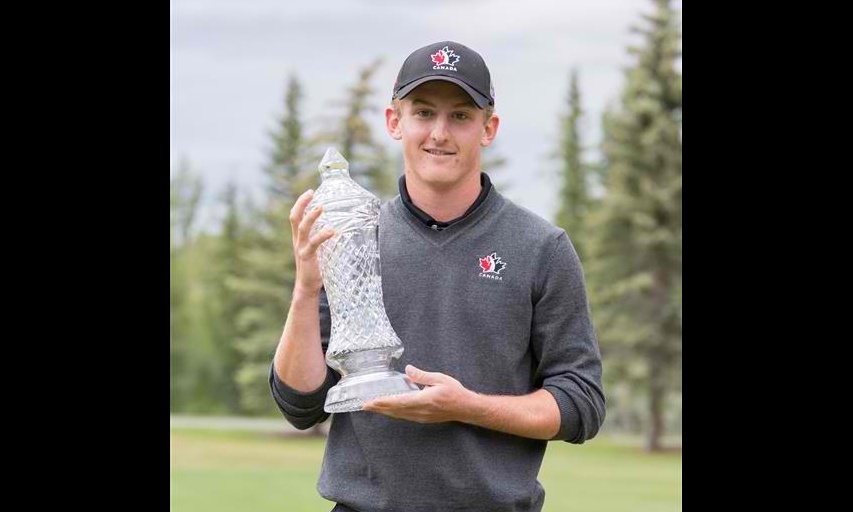 Last Year's Winner Of The Glencoe Invitational, Jared du Toit, Has Turned Pro, So Everyone In The Field Has A Legitimate Shot At Winning This Prestigious Amateur 54-Hole Event.
CALGARY, Alberta (Gord Montgomery/iG) — While the winner of the annual Glencoe Invitational receives a nice trophy for their efforts there is far more at stake in this 54-hole event than some hardware. Much more.
There is also a spot in the final qualifying round for the RBC Canadian Open; an exemption right into the ATB Financial Classic to be held at the Country Hills Golf Club in Calgary in early August; an exemption into the Canadian Men's Amateur to be played at The Toronto Golf Club & Islington Golf Club in Mississauga and to top all that off, the top Alberta player will receive a spot on the 2018 Pacific Coast Amateur Team.
Not a bad reward for spending a few days on the golf course. Of course, it's much easier said, than done to accomplish the feat of winning the Glencoe Invitational which runs from June 15 to 17 at the pristine private track in Calgary.
This event began back in 1992 when it was decided a high profile amateur competition needed to be staged and that the place to do it was the Glencoe. From there it has grown to one of the most coveted tee times for competitive amateur golfers.
"Some Glencoe members felt the need to promote amateur golf so it started with Greg Smyth, who felt there wasn't a high-end amateur event of this stature available in Canada," said Natasha Sawatsky, the marketing director at the Glencoe.
Besides those players who are invited into the tourney by the organizing committee, a select few have the chance to play their way in. Those applicants must play to a 4.0 handicap or less and this year 27 of them will be looking to fill one of only four spots available.
This year, the championship is wide open as last year's winner, Jared du Toit, has turned professional, meaning any of the 57 players on hand have a legitimate shot at winning. Included among the top contenders are Evan Holmes who will be on his home track and won the 2016 Alberta Amateur; Calgarian another Glencoe member, Emmet Oh, who finished as last year's runner-up to du Toit, two shots behind; as well as Matt Williams and Jack Wood.
Being played on The Forest course, those on hand will face a stern test this links-style layout. Measuring out to just over 7,000 yards from the tips and split quite evenly between the nines, the track wends its way through, and around, creeks and ponds.
The Glencoe Invitational is a limited field event. They are invited to attend based on their competitive record in major events and their World Amateur Golf Ranking (WAGR). Applicants from the criteria listed below are given priority consideration:
Top 50 Canadians on the Men's National Amateur Order of Merit


Top 100 on WAGR (as of October 2016);


Top 100 on Scratch Players Ranking (as of October 2016);


Top 10 finishers at The 2016 Glencoe Invitational;


Past Invitational Champions (previous 5 Champions: '09, '10, '11, '15, '16);


2016 City of Calgary Men's Amateur Champion;


Glencoe Qualifiers – maximum of four, plus the Men's Club Champion;


Monday Qualifiers – maximum of four;


Chairman's Invite;


Provincial Amateur Champions & 2016 Willingdon Cup team members.