LiveView+Plus Introduces 60 FPS Video Speed For Highest Quality Slow Motion Replay
Details

Category: Inside Golf
Published: 2018-10-24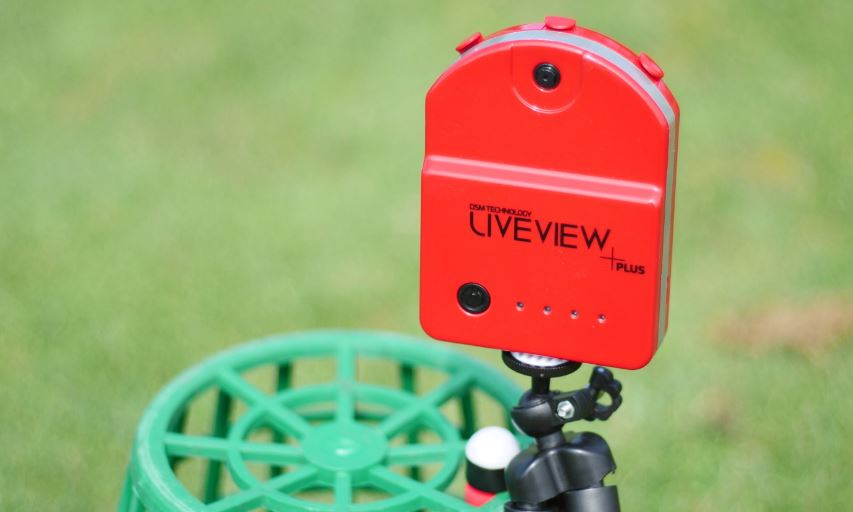 Every golfer knows there are countless ways to screw up a golf swing. With so many muscles at work, it's nearly impossible to keep tabs on every element of the swing motion as it happens.
The LiveView Golf camera and app made it possible for golfers to observe themselves and catch their own errors through Digital Swing Mirror technology and video replay. Now, with LiveView+Plus, golfers can rely on even higher quality video replay to ensure they don't miss a thing.
This new generation of LiveView features a video speed of 60 frames-per-second. That's three times more frames than LiveView's classic model.
This incredible increase in frame rate promises enhanced slow motion video performance. With 60 frames per second, golfers are guaranteed to witness even the smallest details of their swing. The cupped wrists, the unwanted head motion, the lag released just a little too late . . . no matter how small the error, the LiveView+Plus camera is bound to catch it, and the slow motion replay will clearly display it.
What's more, LiveView+Plus features Swing Tools, a function allowing users to draw coaching objects on the swing mirror display. A golfer can draw a line for a visual of the correct swing plane, for example, then use LiveView's high-quality slow motion replay to see how well they executed the swing and note exactly where their swing shape may have faltered.
Just like LVG Classic, LiveView+Plus is compact, lightweight, and completely wireless. This device holds a battery charge for two hours and can be used anywhere. For further versatility, the camera is designed to clip securely onto an alignment rod, making it possible to place the camera at any height and angle without disrupting the swing.
And because this training tool is geared toward improving the golf swing itself, there's no need for a ball. With LiveView+Plus, golfers can practice in any space large enough to swing a club.
The LiveView+Plus camera syncs wirelessly with a tablet or smart phone, where everything the camera captures can be viewed in real time through the LiveView app. The app allows users to select automatic swing detect, which automatically records each swing from two seconds before impact to two seconds after. There is also an option for automatic replay, either once or on a continuous loop, with an adjustable playback speed. These features make it possible for golfers to review every swing without ever interrupting their flow.
LiveView Golf has already transformed the way golfers practice. Now, with LiveView+Plus, players can truly get to know their own swing inside and out . . . and finally catch the errors that have been holding them back.
For more information on how to take part in the promotion of LiveView Golf or marketing inquiries, contact Tyler Prins at This email address is being protected from spambots. You need JavaScript enabled to view it. or by phone at 605-351-4378.