Matthew Palsenbarg Put Hammerlock On PDP Order of Merit.
Details

Category: Inside Golf
Published: 2019-01-09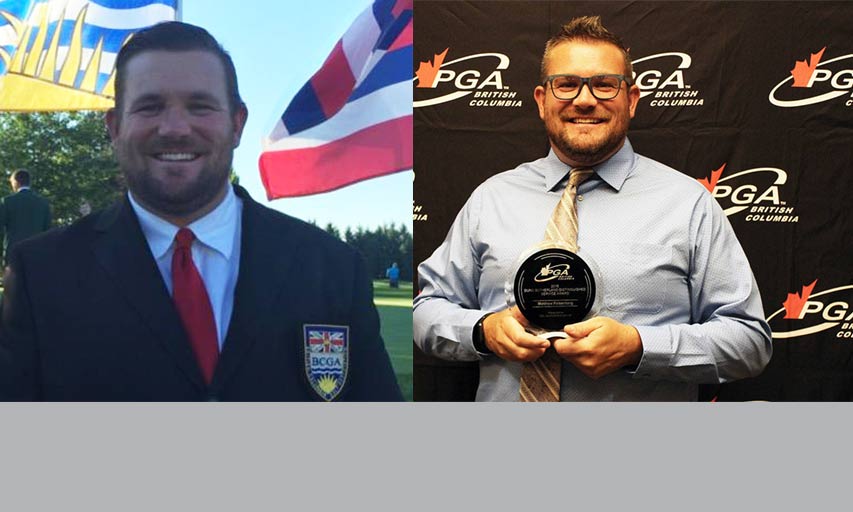 Matthew Palsenbarg from The Tour LAB @ Northview) made sure this time that he would win Professional Development Program Order of Merit.
Palsenbarg collected a record total of 137 PDP points throughout 2018, which were 21 more than any other PGA of BC Professional over the course of the year. The 37-year-old has come close to topping the PDP Order of Merit in the past – finishing second in 2013 and third in 2016 – but a busy year for the Head Teaching Professional on a number of fronts helped him maintain a significant lead for most of the 2018 season.
Palsenbarg developed and presented the results of a membership-wide survey on the golf-instruction industry in the province, and continued his pursuit of extensive continued education beyond the Association's own offerings. He was the Lower Mainland's regional recipient for the PGA of BC Coach of the Year and Professional Development awards, and was also presented with the PGA of BC Dunc Sutherland Distinguished Service Award. As well, Palsenbarg earned nearly the maximum amount of points available for tournament participation at the regional, zone and national levels, earning some impressive results along the way: a win at the PGA of BC Tournament of Champions and runner-up results at the PGA Head Professional Championship of Canada and the PGA of BC Pro-Assistant Championship among them.
"Leading the Professional Development Program Order of Merit for 2018 is a great honour and an achievement I am proud to realize," said Palsenbarg.
"It's my belief that Golf Professionals have a responsibility to continue learning and evolving to better serve their patrons, students and the golf community as a whole. The Professional Development Program is a great initiative that encourages my colleagues and I to remain committed to career growth.
"Hats off to all PGA of BC Professionals for their ongoing efforts to expand their knowledge and hone their skills to benefit our sport."
Talking Rock Golf Course Head Professional Adam Blair earned 116 points on the year, edging Hi-Knoll Golf Centre Head Teaching Professional Gordon Mink for second by just a single point. Blair's finish represents his third consecutive year in the Order of Merit's top three, while Mink improved upon his fourth-place standing from 2017. Bill Kelly (Glacier Greens Golf Club, 106 points) and Brian Schaal (Copper Point Golf Club, 105 points) rounded out the top five.
Click HERE to find out more about the program.