Johnson Wins Saudi International With Late Birdies
Details

Category: Inside Golf
Published: 2019-02-04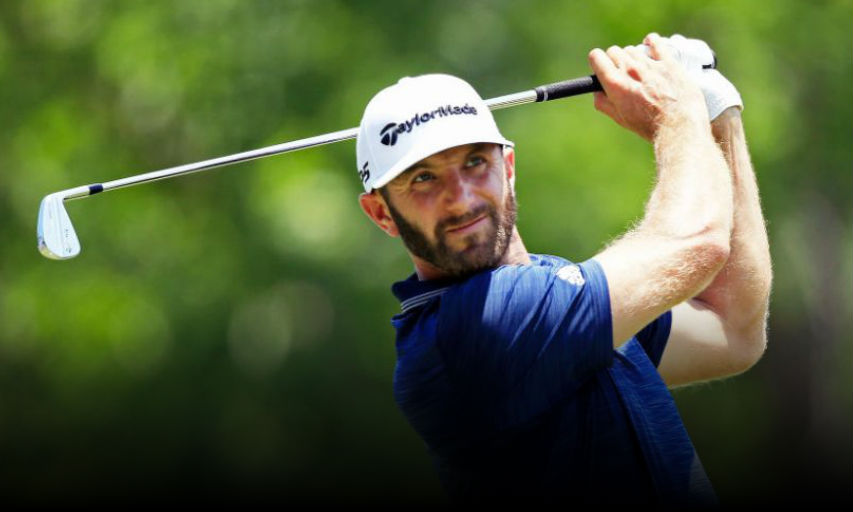 A bizarre week with controversy ended in the most normal way possible: with the best player in the field winning the golf tournament by a comfortable margin
Dustin Johnson took home the first Saudi International on Sunday with a closing 67 on a week marked by controversy over human rights issues, Sergio Garcia getting booted for tearing up the greens and Bryson DeChambeau propping up Saudi Arabia for their efforts in growing the game.
Johnson, who played the first 10 holes in Round 4 in even par and got overtaken at one point by his closest competitor, Haotong Li, closed with four birdies in the final eight (including two at the last) for the first true European Tour victory of his career.
He also saved a remarkable bogey at the par-3 16th hole, where his tee shot found the water.
The ending was a reminder of Johnson's giddy-up.
The two birdies on the final two holes totaled about 4 feet of putting as Li hacked his way through desert sand and rocks and thick rough trying with everything he had to keep up with his playing partner.
He couldn't, though -- not many can when Johnson has it in fifth gear -- and Johnson, who finished at 19 under to Li's 17 under, heads back to the United States for the AT&T Pebble Beach Pro-Am with his first win of 2019.
"It's definitely very nice to get the first win of the year and my first European Tour victory," Johnson said on Golf Channel.
"I'm very pleased with it. We had a great field here this week. I didn't play my best today, but I found a way to get it done."