ModGolf Podcast Season 5 Episodes 08 & 09 Focus On The PGA Show From Orlando
Details

Category: Inside Golf
Published: 2019-02-21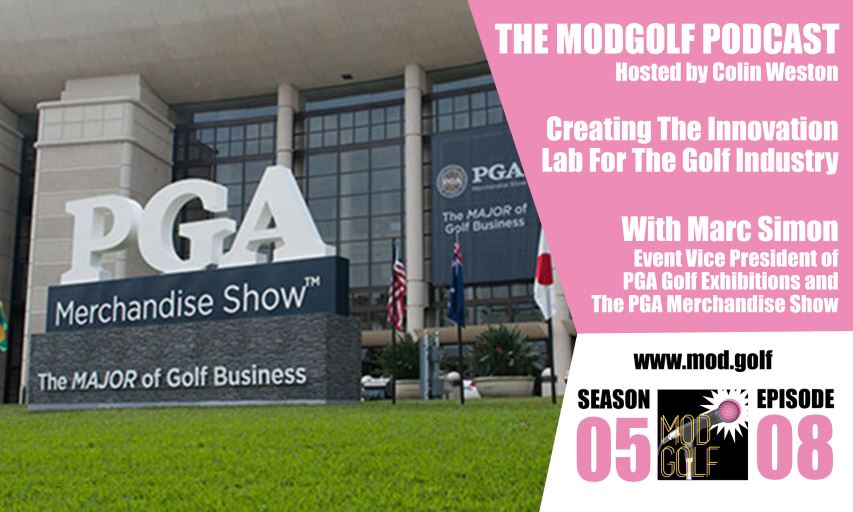 This month we feature the two most recent episodes of The ModGolf Podcast as part of our effort to bring you golf's best innovation and entrepreneurship stories.
The ModGolf Podcast: Season 05 Episode 08 
Marc Simon, PGA Show Events Vice President - Creating The Innovation Lab For The Golf Industry
When your company is a leading B2B events organizer that hosts more than 500 conferences and shows in over 40 countries annually, you learn a thing or two about industry trends. With over 20 years experience working for Reed Exhibitions, Event Vice President for PGA Golf Exhibitions Marc Simon shares how The PGA Merchandise Show continually reinvents itself to be the "Innovation Lab For The Golf Industry".
Click on this link to listen to this episode: https://modgolf.fireside.fm/57-marc-simon
You can visit The ModGolf Podcast website at www.mod.golf and also listen/subscribe on iTunes by searching "ModGolf Podcast". Follow them on Instagram and Twitter @ModGolfPodcast to learn all the latest golf innovation news.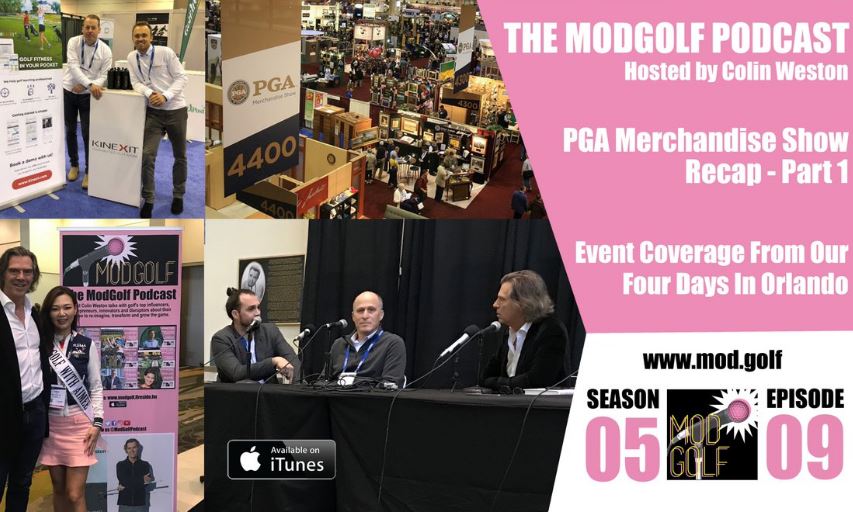 The ModGolf Podcast: Season 05 Episode 09 
2019 PGA Merchandise Show Recap - Part 1
Our host Colin Weston traveled to The PGA Merchandise Show to uncover the latest innovations the golf industry has to offer. We caught up with some previous guests and spoke with the creators and startups involved with The "Global Golf Innovation Competition", a Shark Tank-like pitch event staged by HYPE Sports Innovation.
Click on the link to listen to this episode: https://modgolf.fireside.fm/058-pgashow-part1
You can listen to previous episodes of The ModGolf Podcast for free on iTunes or at www.mod.golf