PŪRATAE is Vancouver Golf Tour's Newest Major Sponsor
Details

Category: Inside Golf
Published: 2019-02-21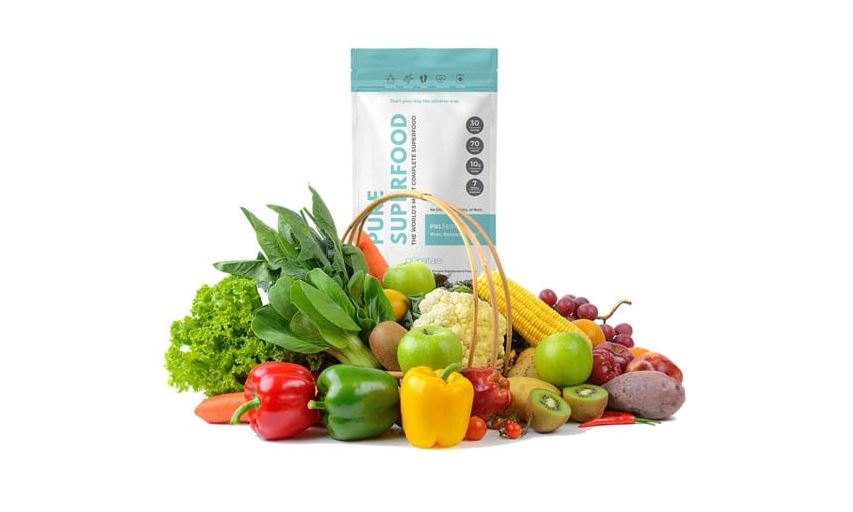 By THE VANCOUVER GOLF TOUR
VANCOUVER, British Columbia — Vancouver Golf Tour is proud to welcome PŪRATAE as its newest MAJOR PARTNER SPONSOR for 2019. Through this partnership, PŪRATAE will be recognized as the umbrella sponsor of the VGT's 8-Event MAJOR SERIES which commences April 24th at Morgan Creek. 
PŪRATAE (from the Latin term "Pure, Balanced Life") is one of the world's most complete blend of SUPERFOODS on the market today. PŪRATAE has created a "SUPERFOOD supplement" that can be taken once per day and provide over 14 supplements in one serving that not only provide your essential vitamins and minerals, but also support a healthy gut, increase the natural energy of the body, offer antioxidant cell protection and deliver 10grams of plant-based protein to maintain lean mass. All this in a 100% natural, allergen-free formula.
With the nutrient content equaling 12 to 14 servings of fruits and vegetables in one single serving, PŪRATAE is the absolute BEST WAY to start your day, delivering to your body the nutrition it needs while helping to regulate your blood sugar throughout the day. PURE SUPERFOOD by PŪRATAE will set you up for success each day, helping you to gain the edge on your competition, getting you to the top of your game!
The PŪRATAE MAJOR SERIES will offer an estimated $125,000 in total purse payouts plus a guaranteed $5,000 series-ending bonus!
PŪRATAE will roll out their 2019 sponsorship at multiple VGT events, providing VGT Players with PURE SUPERFOOD sample packs to experience the positive benefits of PŪRATAE first hand. Beyond the tee gift sample offered, VGT players will be able to take advantage of exclusive preferred member pricing (with free shipping) at golf.puratae.com.
"I am beyond excited about our new partnership with PŪRATAE," announced VGT President Fraser Mulholland. "You can't dream up a better sponsor to partner with.  PŪRATAE's mission of 'inspiring and helping others to find their own personal best through living a pure, balanced life' is so in line with what the VGT's is trying to accomplish with Preparing Tomorrow's Champions. Through the partnership we will be able to provide our players with an amazing, athlete focused SUPERFOOD supplement with the numerous PŪRATAE sampling opportunities that will be done at our marquee events. 
Equally as important are the opportunities that are available to educate our VGT golfers on making as many good decisions as possible when it comes to their health and nutrition, especially when looking for peak performance on the golf course. PŪRATAE is the real deal, and our members will quickly realize the benefits PURE SUPERFOOD offers as it relates to complete performance, physically and mentally."
Puratae, Inc. is committed to working with Fraser and the VGT in support of these world-class athletes being developed," comments PŪRATAE's Director of International Marketing. "Once the athletes commit to their daily intake of this proprietary blend, they will experience new personal bests, both on the golf course and in the gym. It's about having an edge in today's world of professional sports; if you don't do everything possible to have the edge, you will be passed by those who have the discipline to do the necessary things to advance their performance. PŪRATAE delivers the edge, we offer a 100% satisfaction guarantee to all of our customers because we are that confident PURE SUPERFOOD will deliver results where it counts. We predict there will several course records broken locally this year by our PŪRATAE athletes, and an equal number of graduations onto the next level of professional golf as a result once the season comes to a close."
PŪRATAE separates itself from the other protein-style shake mixes on the market by not only sourcing the purest raw ingredients from their inspected suppliers, but by putting these ingredients through some of the strictest testing protocols. This is done to ensure the highest form of purity, ingredients certified free of allergens and are of the highest quality. And the company manufacturers with the strictest standards, exceeding cGMP standards and FDA guidelines to ensure the finished product is of the highest quality. Dollar for dollar, you will not find a more complete, nourishing, effective, DELICIOUS formula that literally helps to start your day the most complete way. PŪRATAE PURE SUPERFOOD – the new gold standard for those pursuing the gold standard – in sport, and in life.
For more information, visit golf.puratae.com