Take A Kid To The Course An Important Component Of NGCOA Programs
Details

Category: Inside Golf
Published: 2019-07-04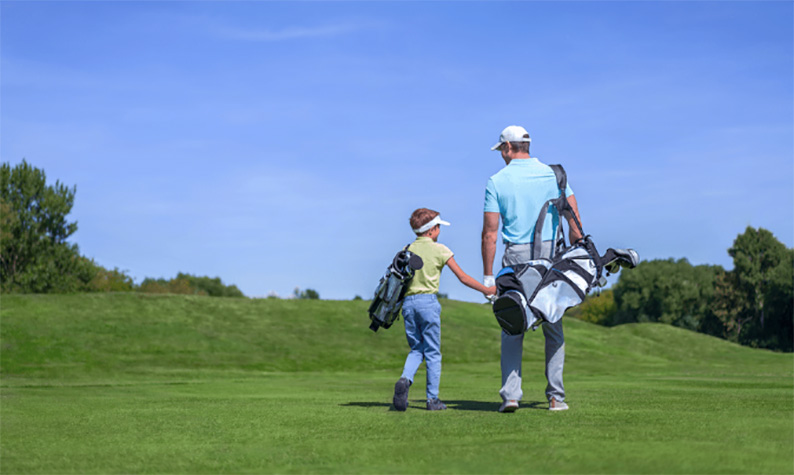 By BRAD ZIEMER, Inside Golf
Take a Kid to the Course Week is a National Golf Course Owners Association Canada initiative that is successful in large part due to the strong support it receives from members of the PGA of Canada.
"The NGCOA and the PGA of Canada and their chapters work closely together, not just on this project, but anything golf-related," says Donald Miyazaki, executive director of the PGA of British Columbia. "The owners at the end of the day employ our members, so that relationship is very key for us."
Miyazaki first became familiar with Take a Kid to the Course Week when the 17-year-old program was in its infancy and Miyazaki was working at Furry Creek Golf & Country Club. He's delighted to see it become so popular and is proud of the fact PGA members have played a pivotal role in that success.
"It is great to see how much it has grown," Miyazaki says. "It started off as something that was small and I'm looking at the list here of the B.C. facilities that are now participating and it's huge. It is great to see that so many courses are continuing to provide this opportunity for juniors."
With so many kids hooked to their electronic devices, Miyazaki says it's more important than ever for the industry to work together to get them to give golf a try. "How kids are growing up has changed so much with technology these days," Miyazaki says.
"The industry is trying to use every resource to get them out on the golf course and enjoy it. . .and the number of courses that continue to take part in this program speaks to the NGCOA's impact in trying to make sure that we grow the game at the grassroots level."