Historic Day For Simon Fraser Golf And Emily Leung
Details

Category: Inside Golf
Published: 2019-10-26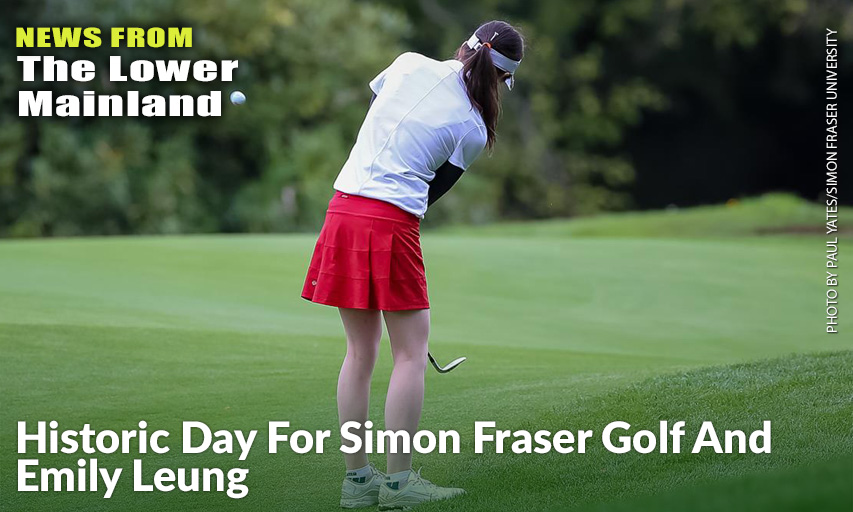 VIA PRESS RELEASE
The Simon Fraser women finished their strong fall season with a third-place finish at the west region preview at Cal State San Marcos. SFU shot a 302 in round one and then a 307 in round two finishing just shy of Cal State San Marcos and West Texas A&M. Emily Leung continues her impressive season as she came away as the overall leader after shooting a remarkable 69 in round one, followed by a 73 in round two. The first round 69 score by Leung tied a GNAC record as one of the lowest scores the conference has ever seen. Leung also lead the field with 12 birdies for the tournament. Estee Leung, sister of Emily, finished in 15th place by shooting 77 in both rounds.
Head Coach Matthew Steinbach was extremely impressed by Leung and his overall team performance.
"A great performance from the team on a very tough golf course in difficult conditions. We played smart and fought hard to the very end finishing in the top three with the perennial powerhouse teams in our Super Region. We proved that we belong in the conversation with the top teams in Division II."
"This is without a doubt the biggest individual win in SFU Golf history. We have had many individual wins in our program history, on both the men's and women's side, but Emily's victory in this star-studded field is truly impressive. After being close at Dixie State I'm proud that she was able to close the deal at the Regional Preview."
The team had an impressive fall season starting with a first-place finish at the first-ever tournament hosted by SFU golf, the True North Classic. They followed that up with a second-place finish at the Dixie State Invitational and another first-place finish at the Concordia invitational.
"Arguably the fall semester has been the best in program history. We continue to break records and set a new standard. Our two Seniors, Emily and Jaya both secured individual wins and helped lead our team to two wins, a second, and third".
The Simon Fraser women's team will resume playing February 24, 2020, at the Battle of the Hilton Head Classic.