Media Classic Offers Buffet Of Fine Scottsdale Courses
Details

Category: Inside Golf
Published: 2020-01-23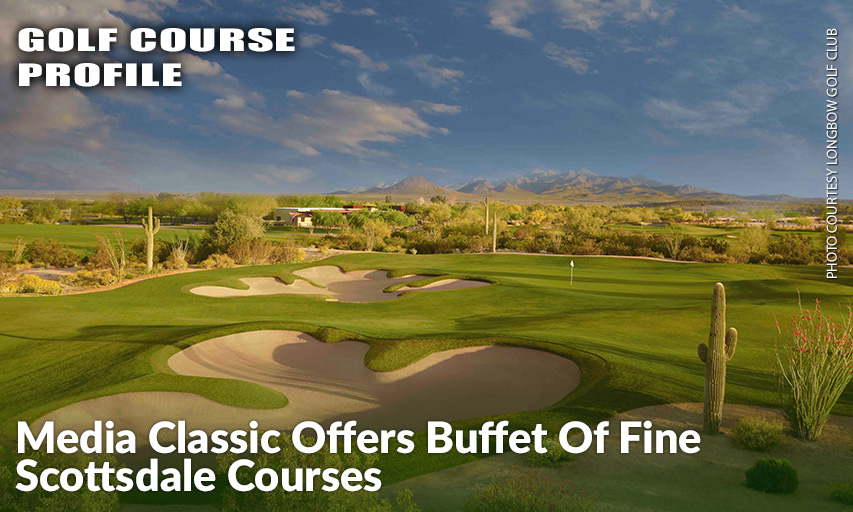 By JIM CLAGGETT
It's getting predictable-in a good way.
Another four-day trip to the Media Classic in Scottsdale and another buffet of golf courses to satisfy any golf appetite.
The opener for some of us was Longbow Golf Club where Canadian Alena Sharp won the Visit Mesa Gateway Tour event back in 2014 following up a second place finish the year previous.
It was fitting four Canadians were grouped together to tackle this track and I can report we did not play it as well as Alena did.
Longbow was designed by Ken Kavanaugh in 1996/97 and he returned in 2002/03 for a redesign.
Longbow gives you plenty of options off the tee and your approaches will also provide different ways to get home safely. Our group even came up with a couple more unique ways to play a hole. You will notice many fairways are graded towards a bunker/wash area influencing your tee shot. It's not a dramatic slope but enough to make you watch closely to see where it finishes.
It was raining the day we played which slowed down the greens slightly, but they still putted true and there wasn't a lot of break to read into each putt (even though we did).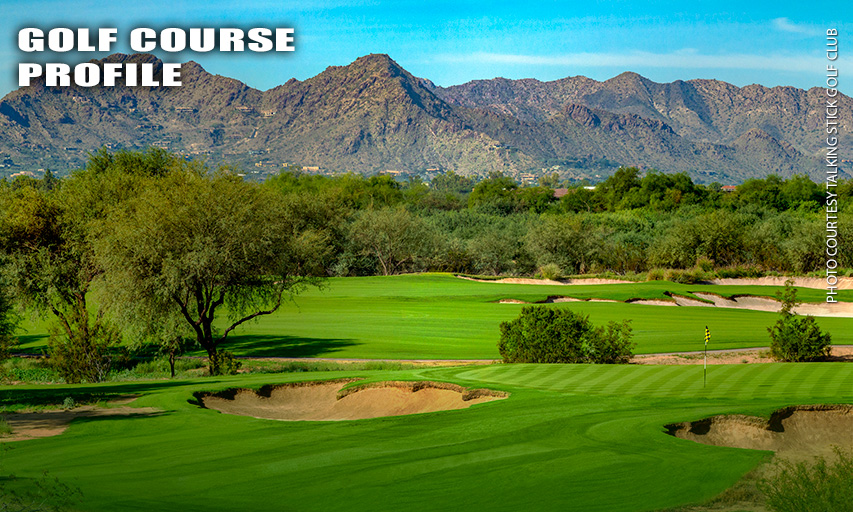 Next on the list was Talking Stick Golf Club. In Native American councils the one who has the talking stick is the only one allowed to speak (our politicians could learn something from that practice during debates).
On this day, the golf course did all the talking and it was worth a listen.
There are two courses on the property designed by Bill Coore and Ben Crenshaw. We took on O'odham, the North course and it was superb!
It's deemed as a resort course but what was missing were the houses stacked tight to narrow fairways and long trips between greens and tee boxes through neighbourhoods.
Talking Stick gives you loads of room for wayward tee shots and makes up for this defensively with slightly crowned greens which ran at a good speed with subtle breaks.
The par-five hole #2 is a great example of giving players of all skill a challenge. Off the tee you can see a wide fairway for the big hitters to let loose, but the approach shot hands you a bit of risk. The green has bunkers for protection but lurking to the left is out of bounds. It's close enough to get your attention when setting up your second shot. Shorter hitters will play it in three but again you need to place your second shot more towards out of bounds in order to make your approach more to your liking.
This course was full of options on many holes and once you arrived at the green you were rewarded with straight-forward putts.
Following the golf, we were treated to tasty pub food and a vast selection of beer at the popular Four Peaks Brewing Company. The building oozes history as a former icehouse and served as the backdrop for signing the document where the state of Arizona transitioned from dry to wet decades ago.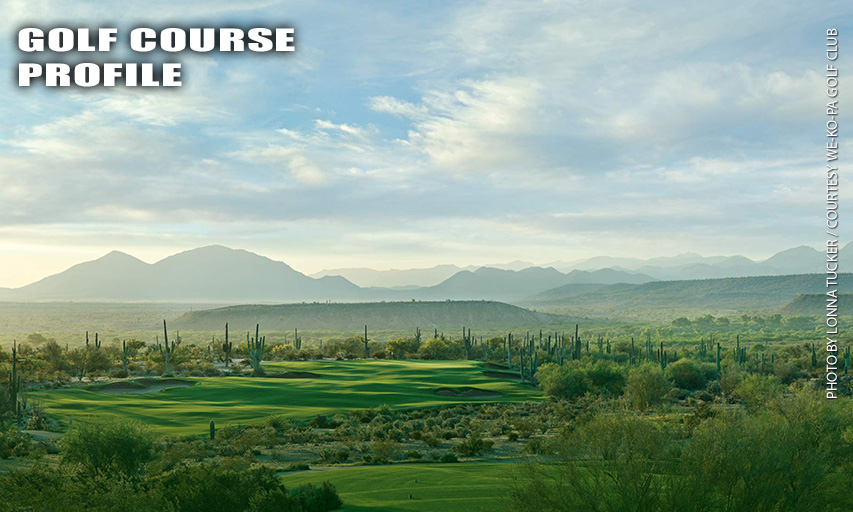 Saguaro Hole No. 2
Course number three was the Saguaro Course at We-Ko-Pa, the sibling of Cholla, the other outstanding 18 holes on the property belonging to the Fort McDowell Yavapai Nation.
Saguaro has what the desert allows it to have. It's another Coore & Crenshaw collaboration which didn't require much dirt to be moved and it provides fairways with more forgiveness than some courses which are target-based.
It's also one of those courses built to be walkable which so many people prefer to do.
You will deal with several uphill and sidehill lies around Saguaro when you find the fairway. All are fair unless you stray a bit closer to the edges where you might find a very tough second shot. The left side of Hole #18 comes to mind.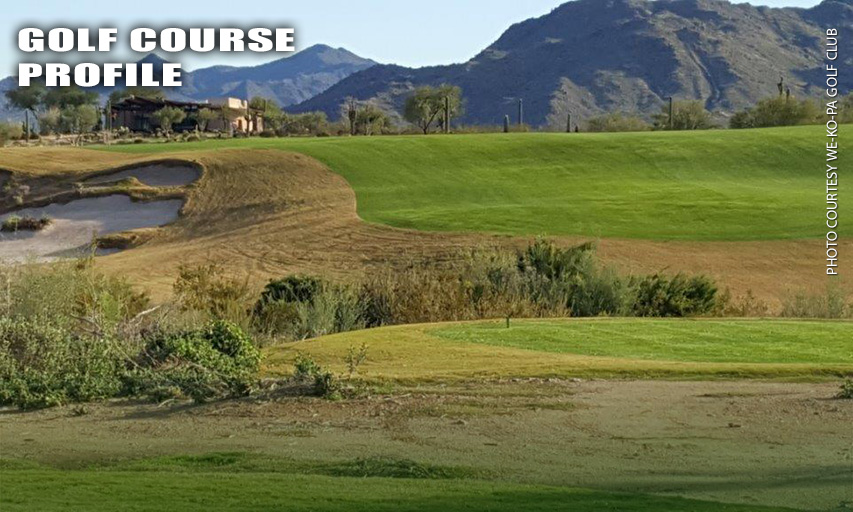 Saguaro Hole No. 18
Green speed that day was quick and there are some testy breaks which you will see if you look closer at your surroundings. Those surroundings include the McDowell Mountains, Red Mountain, Four Peaks and the Superstitions, making it tough to focus on the job at hand.
Saguaro is a friendly course with so much to offer those who play it.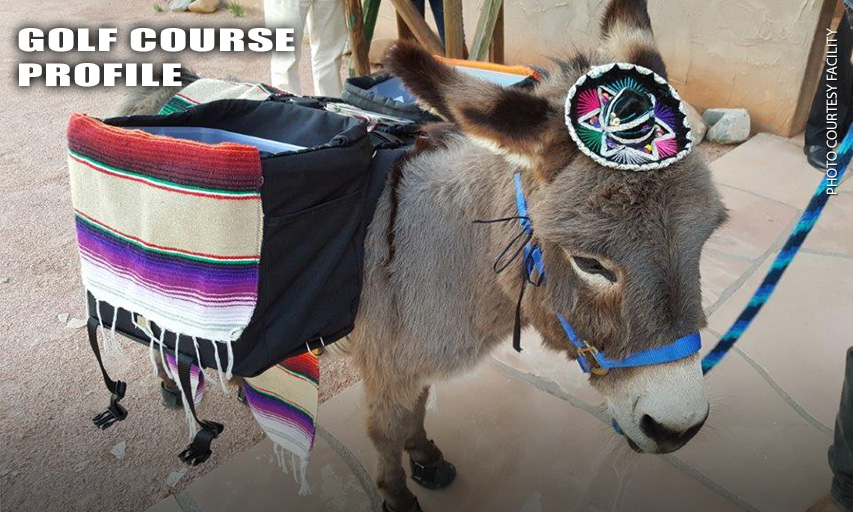 Our post round activity that night was a cowboy cook out at Rosa's Ranch at Fort McDowell. This facility has plenty of room for large parties, interactive activities like roping a calf, throwing an axe, using small branding irons on leather and seeing who the fastest gun in the west is. The food was outstanding, and we were entertained by local tribe members drumming, singing and dancing. On a chilly night it warmed everyone up.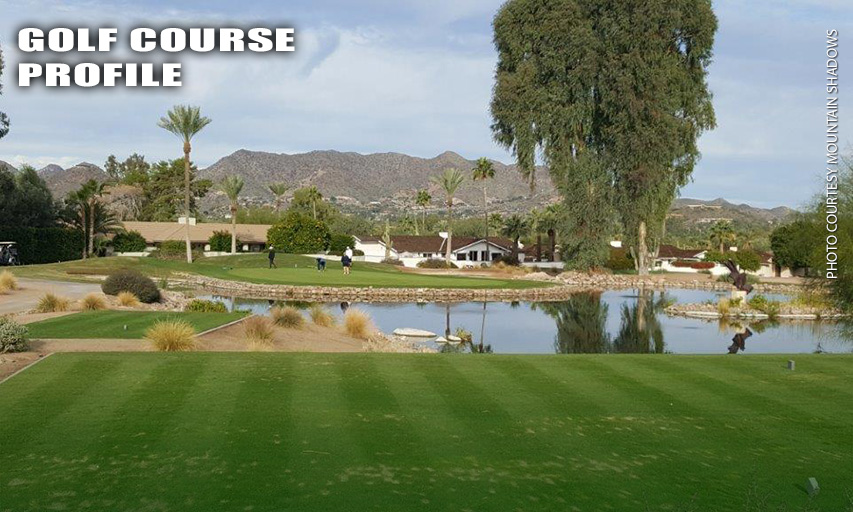 Hole No. 7 Of The Short Course At Mountain Shadows
Our final round of the Classic was at the The Short Course at Mountain Shadows. It came to be in 1961, springing from the mind of Arthur Jack Snyder. Once again, the course delivered a great experience as you had the challenge of hitting greens which contained more ups and downs than most rollercoasters.
This par three beauty makes you play plenty of shots and is a test for your short irons, your chipping and putting. If you are on the clock to do something else, then this course is perfect. You get 18 holes in under three hours or so and then time to relax at Rusty's. They put on a great spread for us that day on the patio and as a side note, the steel cut oatmeal is a perfect start to the day.
The resort itself is a throwback to the 60's in feel (check out the photos in the elevators) but most certainly on par with today's comforts for the guest. There are numerous conference rooms which can be configured to suit the size of your meeting which makes it a great fit for any company retreat.
Once again, the Media Classic touched all the bases in delivering a home run.