It's Back! Life In The Trap Comic Strip Returns
Details

Category: Inside Golf
Published: 2020-02-06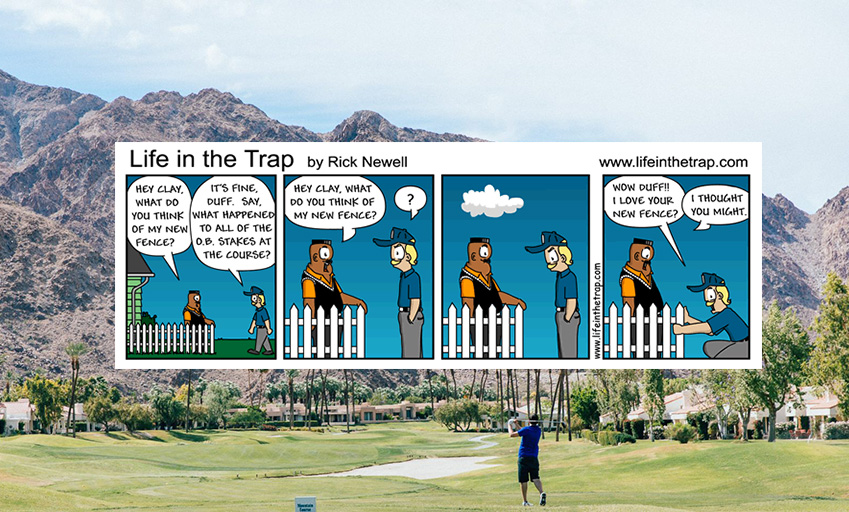 A few years back we regularly shared with you a humorous comic strip centred around golf and some characters whose lives in and around the game are likely very familiar to many of us. Life In The Trap, written by Seattle's Rick Newell, tells the story of Clay, Duff, Rosie, Putts and Carrie, the local golf pro, along with the occasional insight from 'Dimples' the golf ball. Newell has decided now is a good time to bring back the once hugely popular strip.
There is a deeper, more meaningful story to why Newell has resurrected the comic strip and what he hopes it can do toward a greater good. He and his wife run a program called M.U.S.T. - a mentorship program for young people that is having a real positive effect in their community. In December GWRX interviewed Rick, you can read his fascinating story and see what you can do to help out their program if you wish. Click HERE to see the interview. 
Meanwhile, to refresh your memory or perhaps introduce you initially, below we present character outlines and a strip with each to give you some idea of the interaction amongst the gang. Enjoy, and keep an eye out for upcoming adventures with Clay and his golf buddies.