BC Sports Hall of Fame Induction Gala 2020 Postponed to the Fall
Details

Category: Inside Golf
Published: 2020-03-30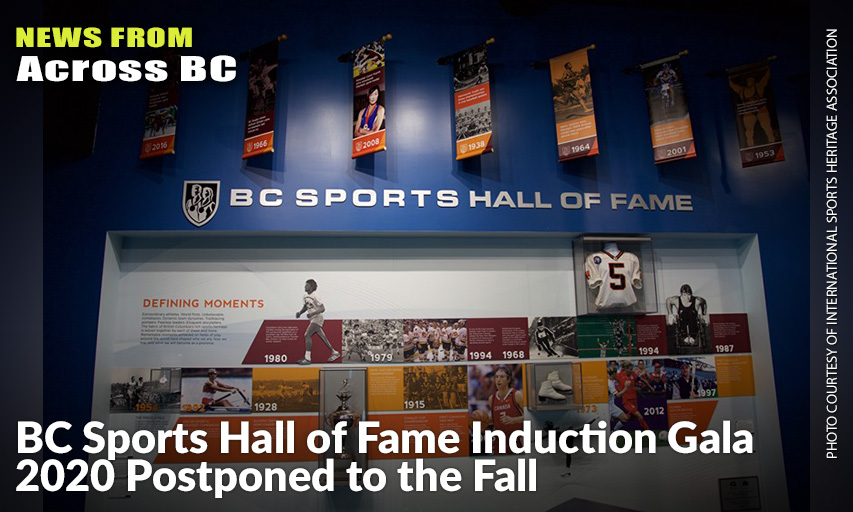 VANCOUVER, British Columbia — The BC Sports Hall of Fame Induction Gala to celebrate the Class of 2020 has been officially postponed until the fall. The popular annual event, which was scheduled to take place on Thursday, June 4, at the Vancouver Convention Centre, will now take place Thursday, November 12.

"In light of the quickly-evolving situation surrounding the COVID-19 crisis, we have made the decision to postpone the 2020 Induction Gala", explains Nicholas Cartmell, CEO of the BC Sports Hall of Fame.
"Our Induction Gala is our signature event of the year, and on behalf of our BC Sports Hall Chair Tom Mayenknecht and our Gala Co-Chairs Michelle Collens and Jared Harman, we look forward to celebrating together and as a community at a time when it is safe and appropriate to do so, with the pandemic behind us. We hope everyone stays safe during this challenging time."

All purchased tickets will be honoured for the new date. Should ticket holders require a refund, they can make that request at This email address is being protected from spambots. You need JavaScript enabled to view it..

For any additional information, please visit bcsportshall.com/induction-gala
---
About the BC Sports Hall of Fame
The BC Sports Hall of Fame celebrates extraordinary achievement in BC sport history and inspires future generations to make their dreams come true. Each year, a diverse audience of over 35,000 visitors from around the globe are educated and enthralled by the collection of 27,000 artifacts and 100,000 archival documents representing 150-years of sporting accomplishments in British Columbia. Through the Hero in You Youth Education Programs, the BC Sports Hall of Fame reaches over 6,500 youth across the province, advancing its mission of building outstanding community legacies by honouring the past and inspiring the future.
For more information, please visit www.bcsportshall.com follow us on Twitter at @bcsportshall and Instagram at @bcsportshall, and like us on Facebook at: www.facebook.com/bcsportshall