Turn A New Page And Learn Golf's Rules
Details

Category: Inside Golf
Published: 2020-04-07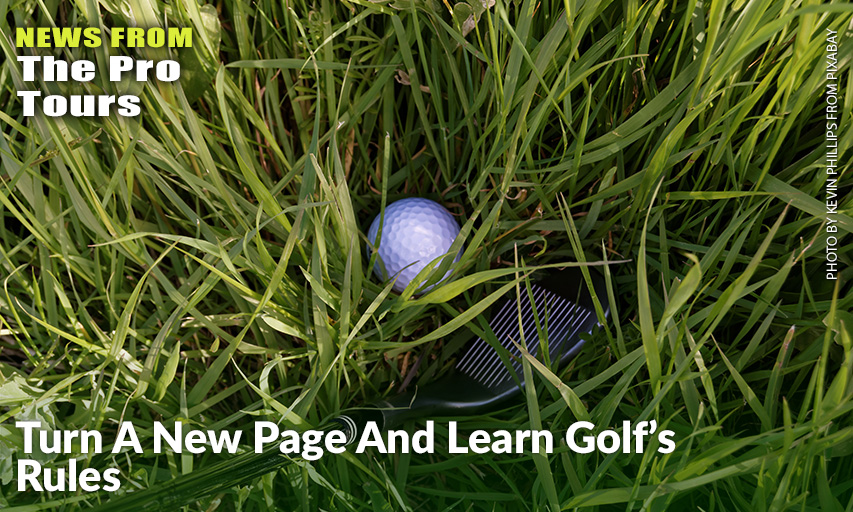 By ALISTAIR TAIT, MorningRead.com
If you've got the downtime these days, make an effort to study the Rules of Golf. If you do, you'll likely be able to beat the average touring pro in at least one area of the game.
A wee alarm bell started ringing in my head when Tiger Woods got relief from an embedded ball. I knew something wasn't right. Sadly, I was proved correct.
It was yet another experience that made me ask a perennial question: Why don't tour pros know the rules any better than they do?
Woods was battling to make the cut in the second round of the 2013 Abu Dhabi HSBC Golf Championship when he drove his ball into a sandy, scrubby area to the right of the fifth hole. It came to rest on creeping vegetation. Woods was playing with Rory McIlroy and three-time Abu Dhabi champion Martin Kaymer, who was marking Woods' card.
Woods consulted with Kaymer, who gave him the thumbs up. Woods took a drop and hit his approach shot onto the green.