SONA Golf Tournament An Overwhelming Experience
Details

Category: Inside Golf
Published: 2017-07-28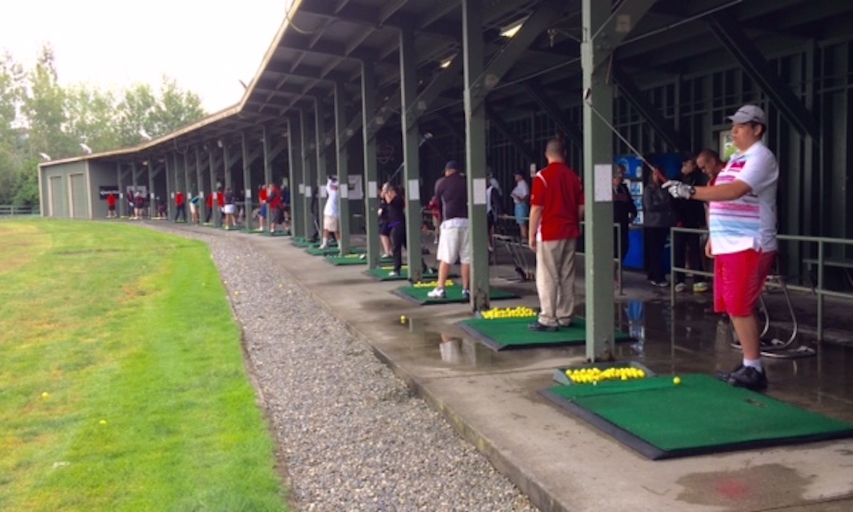 The Driving Range Stalls Were Full Of Golfers Warming Up Before Their Final Round At The SONA Tournament In Seattle, Where Amost 200 Players From Canada And The U.S. Competed. (Photo/Gord Montgomery)
NOTE: As a reporter I generally don't let myself become involved in a story, keeping my opinions to myself — at least until now. As a Special Olympics golf coach, I had the opportunity to attend a major North American competition in Seattle recently and found that while the athletes are highly competitive on the playing field, they are the best of friends off it and the lessons taught by those athletes are a reminder that indeed, life is just a game. So, I make no apologies for sharing my personal opinions in the following article because this is something everyone should have the opportunity to experience.
SEATTLE, Washington (Gord Montgomery/iG) — As competitive as they may be, when the game is over, Special Olympics athletes are the best of friends. Just don't get in their way while the game is on though.
Almost 200 golfers from all across North America, including over 50 from Canada, descended on Seattle for the annual SONA (Special Olympics North America) golf tournament in late June to test their mettle and renew, or start, friendships among themselves, their caddies and families.
Serge Boulianne, the Sport Manager from Special Olympics Canada, said the game is expanding rapidly in this nation and he loves what he sees from the players and caddies alike as to catches on.
Started as an official program in 2008 with 446 golfers, there are now a total of 1,876 registered participants, of which 1,397 are male. The average age of those playing the game is 34.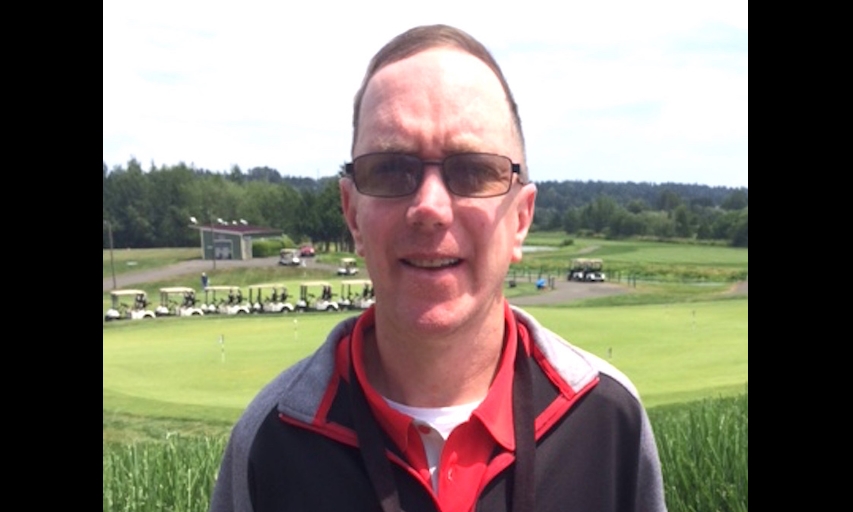 SONA Competitor Ray Bazinet States That While Competition Is Fun In The Special Olympics World, What's As Much Fun Is Making New Friends. (Photo/Gord Montgomery)
One of the players involved in the SONA tourney in Seattle was Ray Bazinet, from Ontario. He has participated in SONA events before in Florida and South Carolina, and said there were several reasons he attends this tournament each summer.
"Playing new courses, playing against the States people, travelling with my dad (who acts as the caddie)," is what draws him back year after year.
While Bazinet was proud of the silver medal he collected this time around, he noted this is about more than competition. It's about building lasting relationships with people, a huge part of why this event, and others like it in many sports, are so much fun to be a part of.
"If you're not having fun, you may as well get out of there!" exclaimed Bazinet, who plays out of the Granite Ridge Club in Milton, Ontario. "It's like, have fun, don't worry about your score. Just play!"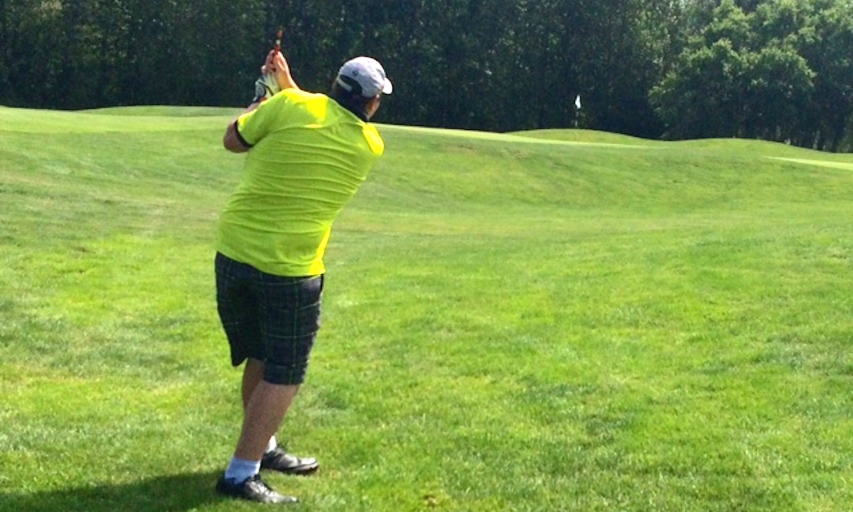 Andrew Chamczuk From Alberta, Who Is Proud Of His Wedge Play, Lofts A Short Shot Into The Green At The Special Olympics North America (SONA) Tournament In Seattle. (Photo/Gord Montgomery)
Another one of the players taking part in Seattle, in his first SONA event, Andrew Chamczuk from Alberta said he wanted to do well but if he didn't, that was the nature of sport.
"I expected to hit the best shots I could and if I medalled, I medalled," he explained of expectations coming into the event.
Chamczuk carded a 53 in his opening 9-hole round, followed by a 61 and then a 56 in the 27-hole, three-day event. That was good enough for a silver medal in his division. As to the competition, he suggested that doing well is important but winning takes a backseat to other things.
"Everybody wants to win, of course, but they aren't going to undermine anyone else to win. They're going to be nice, good sportsmen. For example, we had a couple of rules problems but we let them go because we didn't want to ruin the guy's day. This tournament isn't just about winning, it's about having fun and trying your best."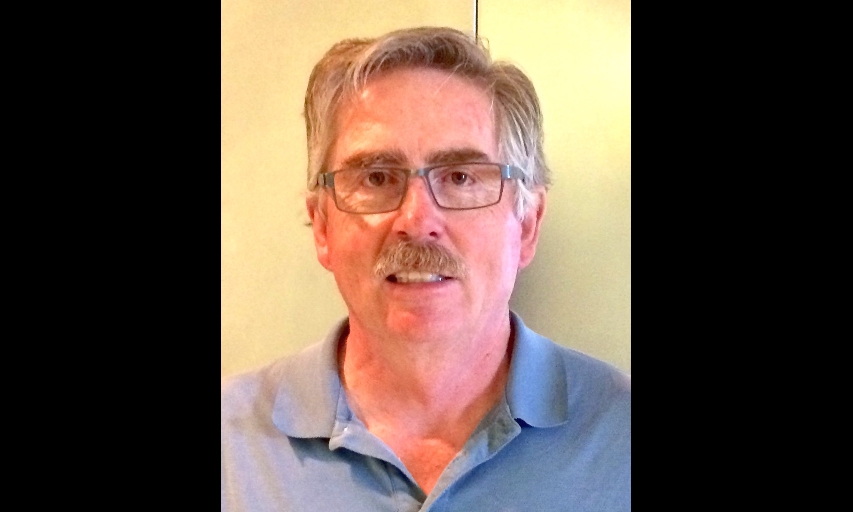 Bill Chapman, A Caddie And The Father Of A Special Olympics Golfer, Feels That It's Time More People, And Corporations, Become Involved In Growing This Segment Of The Sport. (Photo/Gord Montgomery)
Bill Chapman, from Barrhead, who caddied for his son Tyler, said this entire experience was a wonderful one. As it turned out, the pair came home with a gold medal for their division in the event.
"It was fantastic. I learned a lot and this was the first major competition where we've been able to have caddies," he noted. "It's come a long ways and we've got some great support coming out of the CPGA (Canadian Professional Golf Association). What it's done is open up an individual sport for athletes who can compete at their own pace, their own level, and their own skill development. It gives them a real focus and when they get to travel like this, it's a significant thing for the rest of their life, meeting new friends."
While this was a great learning experience for the golfers, Bill Chapman noted he also learned lots at the SONA competition.
"Caddying is a learned skill and I'm going to be learning for a long time!" he noted. "This is all skill-based and there's a lot to learn about rules and regulations. You have to know your rules but once you get it figured out, it's a great time."
In looking ahead, the dad-turned-caddie said this event is something that can be, and should be, staged in Western Canada.
"Totally. We need to do something like this and invite the Americans up. It gives us a chance to show off our country. We have the golf courses, courses that exceed what we played on here.
Boulianne said that events like the SONA tournament help develop not only good players but good people. At the same time, the training the coaches and caddies receive is second to none.
"Now that Canada has a strong golf program it becomes important for our athletes to play against other great golfers from other countries. The progression of our programs and athletes has been incredible over the last few years. Canada currently has a very strong pro-gram with the only PGA/SOC coaching course in the world and a unique caddie online caddie course.
"The SONA Invitational Tournament allows us to see the evolution of our program. People in the USA are amazed how fast we have grown, not only in numbers but in quality of golfing. In the end, our partnership with the PGA of Canada allowed us to have improved coaching for our athletes and we can now see the result of all this great work."
As of right now Boulianne noted that the SONA event isn't schedule to come north of the 49th Parallel but it could do so in the future if things keep going the way they are in the sport.
Caddie Chapman suggests that with more input, Special Olympics golf can become even bigger in this country, noting, "We need to really look at supporting this idea, both corporately and individually. We really need to get this thing rolling because there are lots of kids out there who'd love to golf who are Special Needs. When you get to travel, it's fantastic and I think this is a great sport that allows the individual to enjoy the outdoors and meet some new friends. It's fantastic!"
That feeling, believe me, was seconded by everyone on hand at the Seattle tournament where Canada had over 100 golfers and caddies participating and while not everyone won a gold medal, everyone did indeed win by making new friends.
---
About the Writer
Gord Montgomery is a retired sports editor of two weekly newspapers in the Edmonton area and is a member of the Golf Journalists Association of Canada. He is now in his ninth year of writing for Inside Golf. He can be reached at This email address is being protected from spambots. You need JavaScript enabled to view it.. He's also on Twitter at @gordinsidegolf and on Instagram at gordinsidegolf2.