The Enterprising Father Behind Augusta National's Kid Caddie Uniforms
Details

Category: Inside Golf
Published: 2020-04-13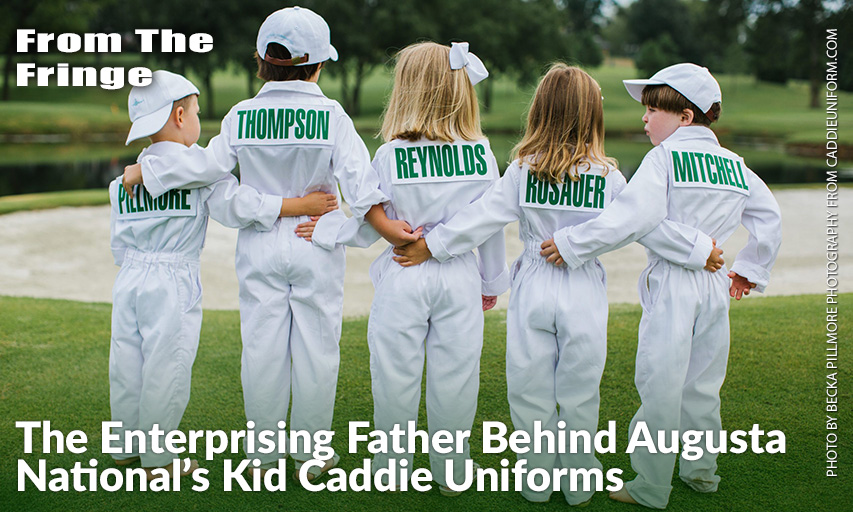 By SEAN ZAK, Golf.com
Few scenes in golf are more delightful than the kid-caddie brigade that invades the Par-3 Contest every Masters Wednesday. Junior loopers playing in bunkers, hopping over microphones and racing to pull pins for Daddy.
In 2018, father-of-one Justin Pillmore was taking in the festivities from his couch in Sellersville, Pa., when he noticed something was amiss.
"You look at Augusta National, and from the parking lot to the flowers to the birds chirping, pretty much everything there is perfect," Pillmore recalls. "The one thing I thought was really weird was all these kids are running around in different uniforms."
The variety at Augusta was an untapped market — Halloween was six months away — and with his 2-year-old Gideon watching beside him, CaddieUniform.com began to take shape.