Survey Indicates Courses Will Be Taking Serious COVID-19 Precautions
Details

Category: Inside Golf
Published: 2020-04-22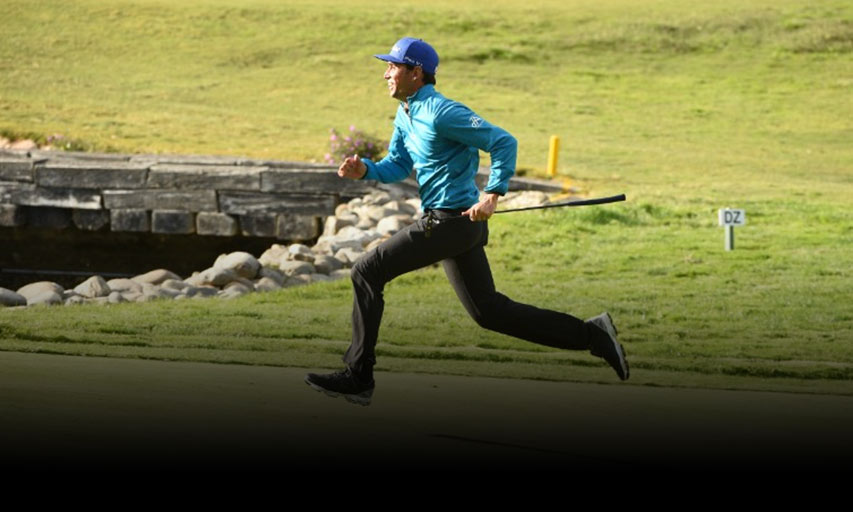 While some news reports of 100 golf courses now being open in BC may be an exaggeration, according to our survey results there does appear to be a surge in the number either opening now or planning to in the next few weeks.
More than 90 facilities (approximately 1/3 of the courses across the province) responded to the survey conducted by Inside Golf.
35% of responding facilities said they had already opened, 50% said they were planning to open assuming opening is not disallowed by government and 15% would only open if explicitly allowed to by government. Of those not already open, more than half indicated they have already decided on a specific date to welcome golfers.
Editors Note: See the link set to go live by Thursday at the end of the article for our most current list of courses that have opened or having confirmed an opening date across the province.

Facilities were also polled as to how they would be changing their operations to address the COVID-19 virus.

Making sure golfers don't touch anything that someone else could touch seems to be common across the board but there are other services/limitations that could be in place.

Increasing the time between groups is the #1 change with more than four out of five courses planning to do so.

And almost half are asking golfers to arrive only a short time before teeing off. To help enforce that, 45% are not allowing range access and more than a third are shutting down their practice areas (e.g. putting greens or chipping areas).

Power cart access will also be an issue. More than 60% of facilities will restrict rentals to single riders while another one-in-five will not allow power cars rentals at all. Some may be allowing spouses only to share.

Checking before you come about food & beverage availability will also be a good idea. Getting a hot dog at the nine might prove problematic. One-in-four courses have indicated they are providing none whatsoever and two-thirds are limiting what they serve. One respondent explained that they would be offering "F&B (that) will be prepackage grab and go options only."

One very disturbing finding was that six of the responding courses only planned to change their operation by a "little or not at all." Golfers would be well advised to check websites or by phone to find out how seriously a course is taking their customers' well-being and choose accordingly.

One more reason to check around. Many courses are opening initially only to members. 15% said this would be the rule going forward while another one-in-four said they might relax the rule later. Another mentioned that they would only allow locals and would be checking drivers' licenses.

Respondents were also able to add other changes they were implementing and some were quite inventive:
•Some are planning to have golfers sign waiver agreements like at ski resorts, others will have more of a "code of conduct" agreement.
•Don't be surprised to see washrooms closed or doors throughout the facility being kept open at all times.
•There have been reports at some courses already open where "tailgating" has occurred after the round. Expect to see increased marshaling both on and off the course.

The final common thread that came through many of the responses was that courses are planning to take this a day at a time. Start with some golfers on the course and then a slow return to more complete services as they remain confident they can guarantee everyone's safety.
Survey Results
What changes have you made, or do you plan to make, to the services you provide? Click all that apply.    
-Little or none at all    7%
- Not sure at this point    5%
-Greater spacing between groups teeing off    83%
-Allowing only member play    15%
-Currently only allowing member play but may allow non-member play later    23%
-Asking patrons to arrive at a set time prior to their tee time    45%
-Total removal of Food and Beverage services    23%
-Reduced Food & Beverage services    67%
-No access to range    45%
-No access to practice areas (e.g. putting greens or chipping areas)    37%
-Accepting only online booking    22%
-Accepting only online payment methods    20%
-No power car rentals    22%
-Power car rentals to single riders only    63%
-No Pull Cart Rentals    33%        
Related articles to read:
What courses are open and which are planning to be soon. Click HERE
Eight Do & Don't For Golfers Click HERE
Vancouver Coastal Health Region CMO Signs Off On GC's Being Open. Click HERE