GOLFZON, LPGA Partner For GOLFZON LPGA Match Play Challenge
Details

Category: Inside Golf
Published: 2020-05-21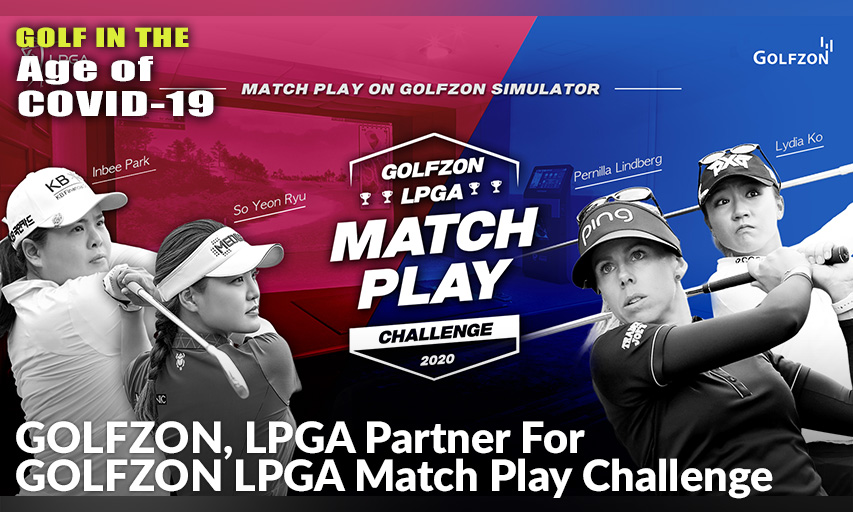 The LPGA announced the GOLFZON LPGA Match Play Challenge, an intercontinental match-play competition in partnership with GOLFZON, a leading golf simulator company. On May 25, 2020, at 7:00 a.m. EDT, Inbee Park and So Yeon Ryu, based at ZOIMARU, in Daejon, Republic of Korea, will face off against Lydia Ko and Pernilla Lindberg, competing at the World Golf Hall of Fame in St. Augustine, Fla.
GOLFZON's golf simulator system and online network technology will connect the venues in Korea and the United States in real time. It marks the LPGA's first international golf-simulator tournament, featuring a foursome that holds a combined 12 major titles.
The 36-hole competition will open with an 18-hole foursomes match, followed by an 18-hole four-ball match. The competitors will take to the famed Black Course at Bethpage State Park virtually, with the winning team receiving a $10,000 donation to the COVID-19 charity of their choice.
"While most golf tours around the world are not being held due to COVID-19, I am happy that these LPGA Tour champions will be able to hold screen golf tournaments, with GOLFZON's global technological prowess connecting them across 13 hours of time difference," said Kang Soo Park, CEO of GOLFZON. "I hope this no-contact golf game will bring hope and comfort to golf fans around the world."
"This concept of GOLFZON LPGA Match Play challenge is an exciting new development for the long-term relationship between the LPGA and GOLFZON," said Sean Pyun, Chief Business Officer-Asia. "Through our partnership, we've witnessed firsthand the type of impact they have had in the Korean golf industry, from the standpoint of growing the game of golf in Korea. We are proud to present this event to the LPGA audience in partnership with GOLFZON."
Inbee Park, the seven-time major champion who will compete, said: "Since the LPGA Tour stopped due to COVID-19, it's amazing that real-time match play is possible with our fellow players in other parts of the world. I can't wait to entertain golf fans all over the globe through this match."
The event will be held without a gallery to prevent the spread of COVID-19, and with minimal access to the venues other than athletes and officials. The match will air live on GOLFZON's official YouTube channel and Naver TV Live. It will also be aired on a to-be-determined date in June in the United States, as well as on JTBC GOLF and Screen GOLFZON channels in Korea.